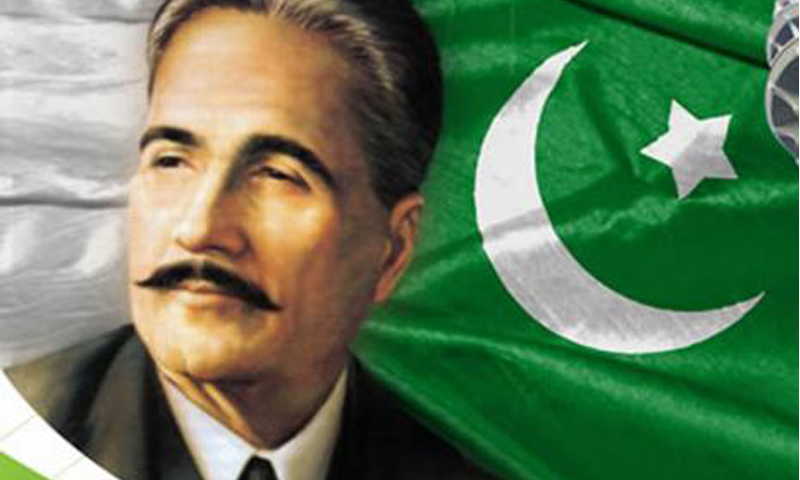 we give you some background on who this great poet, philosopher, and politician was and 5 songs based on his poetry.

In Pakistan history, November 9th has been marked as 'Iqbal Day' and is meant to pay tribute to the great poet, philosopher, and politician, Allama Muhammad Iqbal who was the first person to dream about a separate homeland for subcontinent Muslims. Today, to Mark 'Iqbal Day,' we give a little bit of background on his life and 5 songs that are based on his poetry.
Iqbal is admired as a prominent poet by Pakistani, Indian, Bangladeshi, Sri Lankan and other international scholars of literature. Though Iqbal is best known as an eminent poet, he is also a highly acclaimed 'Muslim philosophical thinker of modern times'. His first poetry book, Asrar-e-Khudi, appeared in the Persian language in 1915, and other books of poetry include Rumuz-i-Bekhudi, Payam-i-Mashriq and Zabur-i-Ajam. Amongst these, his best known Urdu works are Bang-i-Dara, Bal-i-Jibril, Zarb-i Kalim and a part of Armughan-e-Hijaz. Along with his Urdu and Persian poetry, his various Urdu and English lectures and letters have been very influential in cultural, social, religious, and political disputes over the years.6
In 1922, he was knighted by King George V, giving him the title 'Sir'. While studying law and philosophy in England, Iqbal became a member of the London branch of the 'All-India Muslim League'. Later, in one of his most famous speeches, Iqbal pushed for the creation of a Muslim state in Northwest India. While dividing his time between law practice and poetry, Iqbal had remained active in the Muslim League. He did not support Indian involvement in World War I and remained in close touch with Muslim political leaders such as Mohammad Ali Jouhar and Muhammad Ali Jinnah. In November 1926, with the encouragement of friends and supporters, Iqbal contested for a seat in the Punjab Legislative Assembly from the Muslim district of Lahore, and defeated his opponent by a margin of 3,177 votes.
In regards to Iqbal's poetry, it served as a divine force in motivating Muslims in a struggle for Independence. Even today his words have magical influence on youngsters in keeping them on the right track. Therefore, even in modern times our musician and singers take inspiration from Iqbal's poetry to make revolutionary songs.
On 'Iqbal Day' we have listed five best songs conveying the message of this great leader. Take a look!
1.Ya Rab Dil-e- Muslim Ko (Shehzad Roy)
2. Khudi ko kar Buland Itna (Junoon)
3. Zamaney Ke Andaz Badle Gaye (Junoon)
4. Kabhi Aye Haqeeqat- e -Muntazir (Abrar ul Haq)
5. Shikwa aur Jawab- e -Shikwa (Nusrat Fateh Ali Khan)