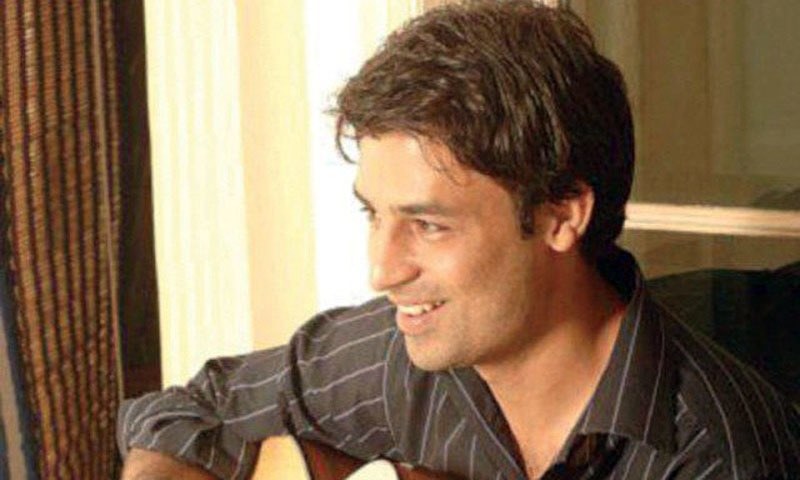 It's his birthday and we wish him many more happy ones!

It's Adnan Sarwar's birthday and HIP made sure to track down the actor, writer, and director and target him with our rapid fire questions.
Adnan Sarwar rose to fame after writing, directing and acting in boxer Hussain Shah's biopic Shah. Sarwar played the main lead in the film and since then has been leading many hearts. Despite being a low-budget film, Shah resonated with the audience and critics both and Adnan Sarwar created a niche for himself in the industry.
Read: Shah: The good, the bad, and the ugly
Without further ado we leave you with rapid fire with Adnan Sarwar.
1. What's your favorite color?
Grey or shades thereof
2. Are you an only child?
No, I am second amongst four
3. Where did you grow up?
Lahore, Islamabad, Karachi. We moved a lot.
4. What's the one word you use the most?
Actually!
5. The song that's stuck in your head nowadays?
Morning Theft by Jeff Buckley
6. A night owl or a morning person?
Night Owl
7. Favorite cuisine?
South Indian
8. Any pet peeves?
Bad table manners
9. Three major turn ons?
Intellect, humor, and purpose
10. Three major turn offs?
Lack of the above
11. Last place you went out for a meal?
Dynasty, in Lahore
12. Last book you read?
And The Mountains Echoed by Khaled Hossaini
13. What car do you drive?
Chevrolet
14. Instagram or Snapchat?
Instagram
15. Facebook or Twitter?
Twitter
16. Coffee or tea?
Tea
17. What's your favorite movie?
The Shawshank Redemption
18. iPhone or Android?
Android
19. Best gift you've ever received?
My Gibson Les Paul guitar
20. Favorite travel companion?
Myself, I travel alone often
21. Favorite city?
Melbourne
22. What country do you wish to visit?
Cambodia
23. If you could have one superpower, what would it be?
Flight
24. Your biggest inspiration?
Life
25. Hard work or luck?
Hard work
26. What was the best day of your life?
Release day of my film Shah
27. Craziest fan story?
A security guard at a cinema asked my name and after confirming it was me just hugged me while saying how much my film meant to him and how he drew strength from it whenever his life got tough. It wasn't crazy but it moved me like nothing before or since.
28. What's the one thing you can't live without?
My work, I'm a workaholic
29. Most prized possession?
My Gibson Les Paul guitar
30. Ideal day?
Any day on the island of Koh Samui
Read: 'Shah' review: The film packs a punch with its gripping storyline