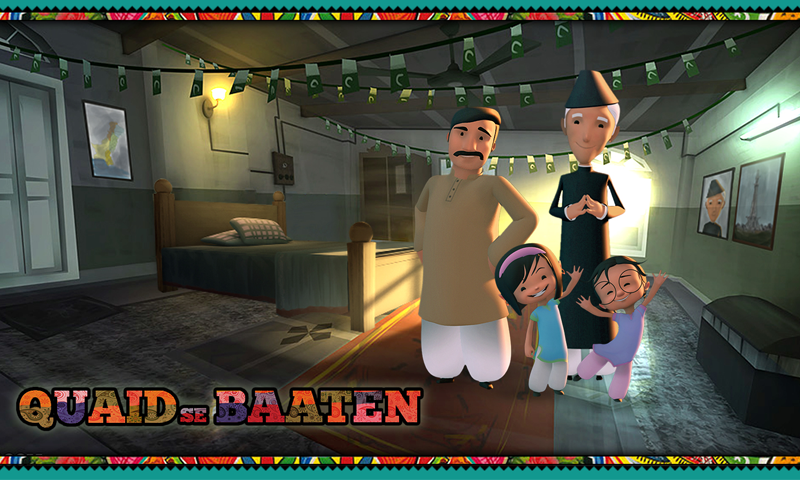 I'm sure you've felt the urge to meet the founder of Pakistan, Quaid-e-Azam Muhammad Ali Jinnah on various occasions and ask for his advice on how to make Pakistan a better place.
Well, a mini television cartoon series Quaid Se Baaten has certainly made your dream come true. Brain child of Daniyal Noorani of Wakhra Studio, it is a two to three-minute cartoon series running on Geo television every Saturday and Sunday at 7:50 pm.
It is a fun animated series about a young girl named Zainab. This girl is striving to make Pakistan a better place to live – and guess who comes to her help? Quaid-e-Azam, of course!
In each episode Zainab encounters a different problem, which she then solves by remembering the words and actions of Quaid-e-Azam.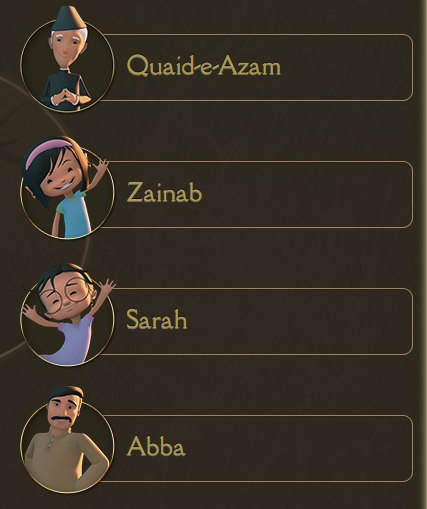 Daniyal Noorani, the creator of Quaid Se Baaten, while talking to HIP said the basic idea behind the initiative was to develop a civic sense in kids, but in an entertaining way.
"The idea to work on this cartoon series clicked me almost five years ago when I was in Boston. Unfortunately, our kids don't have role models to follow thus I came up with this concept of introducing our kids with the real our mentors – and Quaid-e-Azam is indeed a universally accepted great leader," he said.
Noorani further added that he has a dream to make Zainab a local hero for kids just like Dora – the explorer.
The mini television series was launched back in 2013. Two episodes were aired in that season. Owing to the tremendous success of last season the second season of Quaid Se Baaten was launched this Independence Day and so far five episodes have gone on-air.
Haroon Rashid's production house Unicorn Black designed the first look of the television series.
"The basic idea to make this television series was definitely of Daniyal Noorani and he approached us for the look. We worked together for two episodes – from designing the look of characters to story writing, we did everything in it. Later on, Daniyal handled this project independently," he said.
Rashid also added that initially they weren't sure whether to present Quaid-e-Azam as an actual figure or to show kids conversation with his picture only. But once the work on the story line started, they ended up putting up the real figure.
The initial team included Daniyal Noorani (creator), Haroon Rashid (producer), Taha Iqbal (animation director), and Mufaddal Iqbal (art director).
So far kids have shown tremendous response to the cartoon series. They are sending special videos repeating their favorite lines from the cartoon series on Quaid Se Baaten official Facebook page.