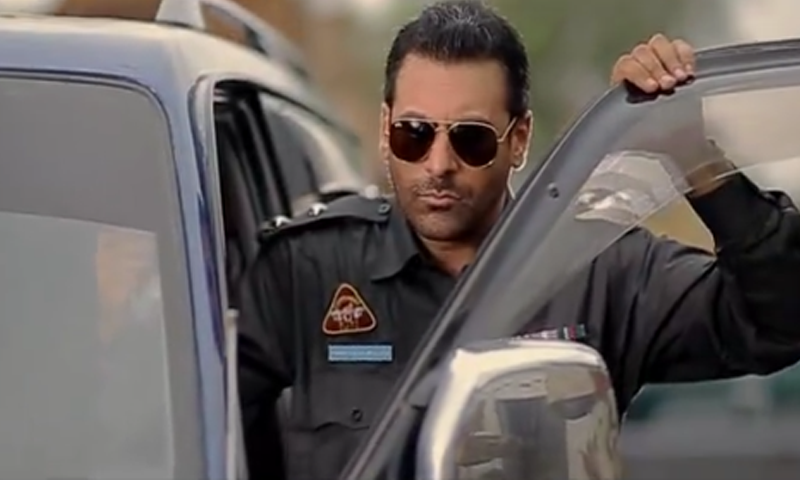 The versatile Shamoon Abbasi will now been seen as a gutsy police officer in TV One's crime thriller Yeh Junoon. Produced and directed by Mohsin Talat, the play will air every Friday at 8:00pm from November 20.
Abbasi spoke about the play said that it is based on a real crime story published in newspapers and runs on television every day.
"We read hundreds of crime stories in newspaper everyday, but hardly one of them gets a proper follow-up; rather it gets vanished from our minds with time. In Yeh Junoon we have highlighted all those criminal cases which needed to be told," he said.
Joining Abbasi in the lead is the talented Zhalay Sarhadi as the young female lawyer.
Read: Zhalay Sarhadi and Shamoon Abbasi in TV One's 'Yeh Junoon'
Abbasi further added that each episode of the play will show an exciting situation providing thrilling and suspenseful moments related to crime.
The actor who has often been typecast in negative roles said that his preference has always been performance based roles.
"It is a dilemma that television has created a certain kind of image for heroes – the chocolate boy. Everywhere else in the world muscular guys have been roped in for lead roles; be it Daniel Craig in James Bond or Akshay Kumar in Bollywood," he added.
Apart from television, Abbasi is also busy working in films. His current projects include Sahir Lodhi's Raastay, Iqbal Kashmiri's untitled film, and another upcoming film Thrist.