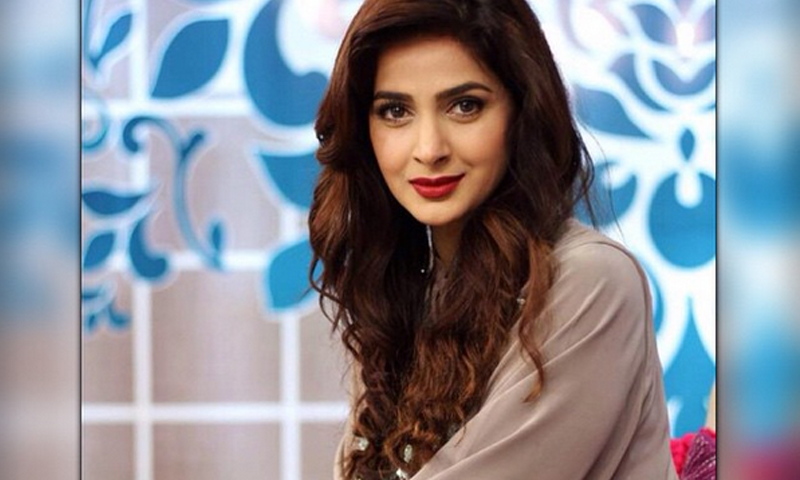 "I love Bollywood and like to work with SRK and Ranbir Kapoor," declares Saba Qamar

The beautiful Saba Qamar, who stole hearts in the role of Madam Noor Jehan in Manto, has now expressed a desire to work with Bollywood heartthrobs King Khan and Ranbir Kapoor.
Bollywoodlife.com has quoted her saying that she wanted to work in a A-grade films with these actors.
"I love Bollywood films and I would love to do a film opposite Shah Rukh Khan or Ranbir Kapoor. It should be A-grade work. I did love to do a film with Irrfan Khan too, he is a brilliant actor," Qamar said.
Although no big Bollywood projects have come in Qamar's way so far, she is currently working on the Zee TV film Mohabat Ki Akhri Kahani with Ahsan Khan. It is based on the popular Sindhi folklore Moomal Rano and will be penned by Zafar Miraj.
Read: Ahsan Khan signs Zee TV production
She has two plays on air right now: Sangaat and Kaise Tumse Kahoon both on HUM TV. She is among the rare breed of artists who never forget to leave the mark with each performances. Whether as a stylish diva or down to earth bahu she fits every role like a glove. Her last super hit play on Hum TV was Digest Writer.