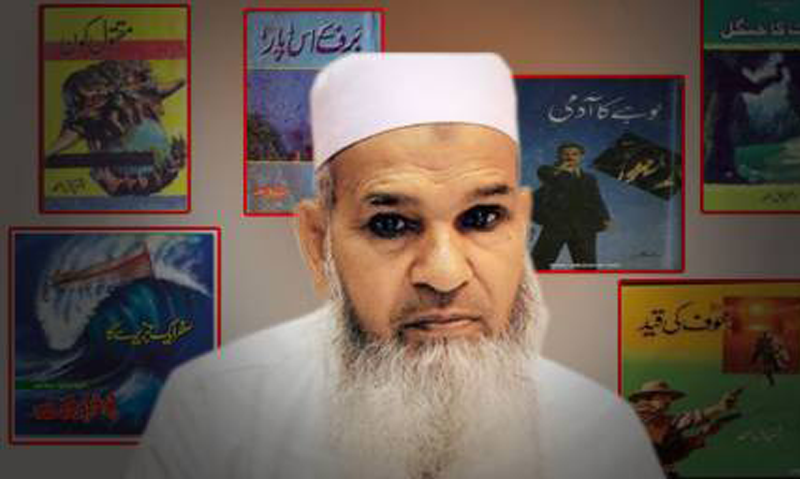 He came to Karachi to attend a book fair being held in the city.

Famous fiction writer Ishtiaq Ahmed passed away today in Karachi after suffering from an angina attack, reported Jaag TV.
He came to Karachi to attend the book fair being held in the metropolis. Jaag TV reported the sudden demise of the great writer in a tweet.
Ahmed started his career by writing short stories for children and wrote his first novel in 1973. He was also an editor of kids magazine, Bachon ka Islam. He had written several novels for Atlantis Publications and his last novel was published in 2011.
He was at the peak of his career from 1970-1990 when he wrote his famous detective novel Inspector Jamshed series.
Ahmad's novels always started with a Hadith, followed by a special section titled Do Batain – a where he addressed the readers. It often contained news about the author, his interpretation of world events, possibly a preview regarding the story, or at times, a completely off the topic narrative. The ultimate purpose of the section was to inform and entertain.
Other than regular stories, Ahmad used to write at least two novels a year which he called Khass Number such as Jeral Ka Mansooba, Malasha Ka Zalzala, Wadi-e-Dehshat, Kala Shetan + Shetan Ke Pujari, Aghwa Series, Jheel Ki Moat, Slaughter Ki Wapsi , Insani Dhuwan, and Duniya Ke qaidi.
Ahmad's most famous writing was The Inspector Jamshed series, which was based on the life of detective who solved crimes with the help of his three children- Mehmood, Farooq, and Farzana -, Kids' friends, Khan Rehman- a retired army officer, and a scientist Professor Daud was also among the main characters of the series.
Inspector Jamsheed series started in late 70s and went on for three decades during which Ahmad wrote about 400 novels featuring these characters.