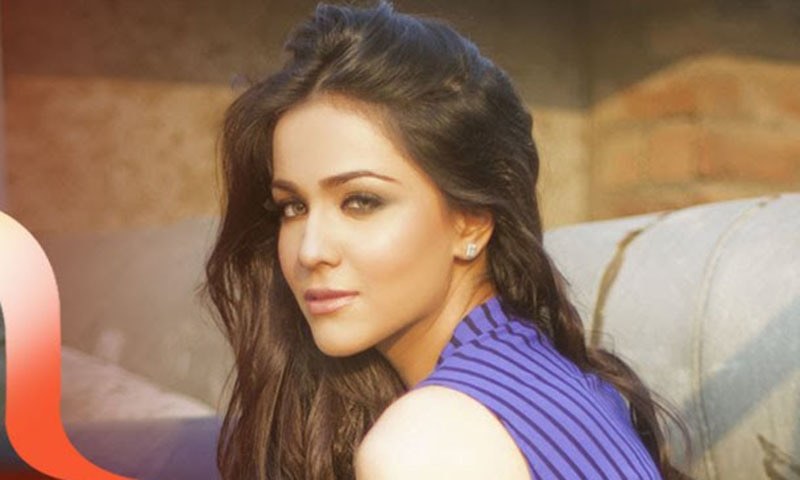 It is Humaima Malick's birthday and we've decided to discuss her style mantra today!

Humaima Malick has been team minimalist since the time we started following her, and even when she does wear a heavy outfit, she makes sure her make up and accessories tone it down. She looks stylish even when she's in her pajamas, painting her heart out.
Her style game is always on-point and that's why HIP thought to dig up 10 occurrences when her look was so quintessential, it made us drool on our phones, keyboards, or whatever we had in front of us at that time.
Let's start with the most recent one.
At Mr. and Mrs. Fawad Khan's anniversary
What is she wearing? A basic white tee with a black midi skirt and still she manages to look gorgeous. She isn't wearing any accessories except for those pointed black heels. Those loose curls, her recent dye job, and that perfect fit of the her white shirt, does the trick for her.
Dekh Magar Pyar Se press meet in Dubai
Styled by Ehtisham Ansari, Malick rocked the scarf-clenched-at-waist-by-belt look. Malick surely knows how to do promotion campaigns in style, because her 'looks' during Raj Natwarlal's promotions had us swooning.
Airport Style
Okay, If we could look that cool after our flights; we'd certainly be travelling more. Here the diva landed in Lahore fro DMPS promotions.
DMPS Trailer launch
We felt our heart beat faster when we spotted Mahira Khan wearing a Muse Luxe outfit to her visit to India during Zee Zindagi's launch. Humaima Malick manages to do the same here with this printed dress, pink heels and oh-so-gorgeous golden belt.
Huawei P8 launch
She wore Body Focus Museum to Huawei P*'s launch and as you can see, she stole the show with that sleek hair and white ethereal cape.
Read: Humaima Malick acing her style game
Cricket Comes Home
A basic white kurta with traditional jhumkas always do the trick. She wore this white crisp kurta to our first ever international cricket match that took place in Pakistan after 2009.
Malick is quite a sight in this Zara Shahjahan kurti and we wonder if anyone was able to concentrate on cricket, if Malick was standing there looking so elegant.
Dua Malick's wedding
Going traditional certainly does suit her. Humaima Malick rocked the lehenga-choli look at her sister's mehendi and the matha patti added the extra oomph.
At Masala! Awards 2014
How can we forget that glamorous black gown, which shimmered as Malick moved across the stage to collect her Breakthrough Performer of the year award at the Masala! Awards held in Dubai last year.
Read: Style face off: Ayesha Omer VS Humaima Malick
Total Siyapa premiere
Denim-on-denim has been trending since last year and we love it how Malick has paired it with dark lips, statement necklace, and a messy french braid.
Raja Natwarlal promotions
Humaima Malick totally owned the sari look when she appeared on Jhalak Dikhlaja's stage with Emran Hashmi to promote Raja Natwarlal.
Her style game is not restricted to these 10 looks. Her full-blown skirt at the ARY Film Awards by Elan and her Ali Xeeshan outfit at the Sindh Festival were total winners too, but there is only certain amount of drooling one can do in one day so this is it for today! So Happy Birthday and may you always be look elegant!