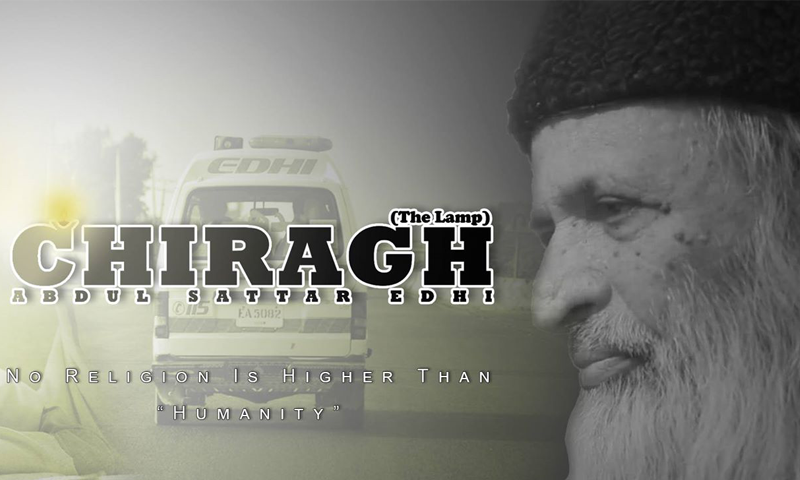 The main aim of the documentary is to create awareness about Abdul Sattar Edhi's services.

Newscaster turned documentary film maker Naziha Mehmood Ali, unveiled her latest production in Art Council, Chiragh – a documentary on philanthropist Abdul Sattar Edhi.
Aptly titled as Chiragh, the documentary features the journey of the generous Edhi Sahab who is the ray of hope for many homeless and helpless people in Pakistan. Produced by 'Tangerine Media', it is an effort to highlight Edhi Sahab's tremendous contributions in the welfare of the country.
With an aim to create a positive image of Pakistan, Naziha Mehmood decided to make a documentary on Abdul Sattar Edhi.
"I have met Edhi Sahab during several work assignments and found him a thorough gentleman. Through this documentary, I have made a small effort to give back something to the humble hero by trying to bring international appreciation for him," Naziha Mehmood told HIP.
Mehmood added that the main aim of the documentary is to create awareness about the services of Edhi Sahab on a local level and Internationally, it would help in creating a better image of our country.
"I have plans to screen my documentary in different festivals across the globe to let the world know about this great humanitarian," she added.
After the successful screening at Arts Council, the documentary maker posted an emotional status on Facebook.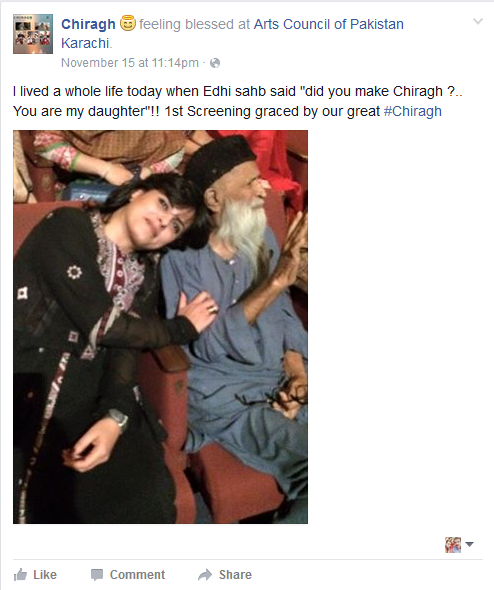 Mehmood has been associated with leading news channels as a news caster. She has worked as a senior producer at Samaa TV where she made documentaries on different human issues. Her documentary Footpath – about the street children of Karachi has received multiple awards including the Human Right Journalism Award in 2009.