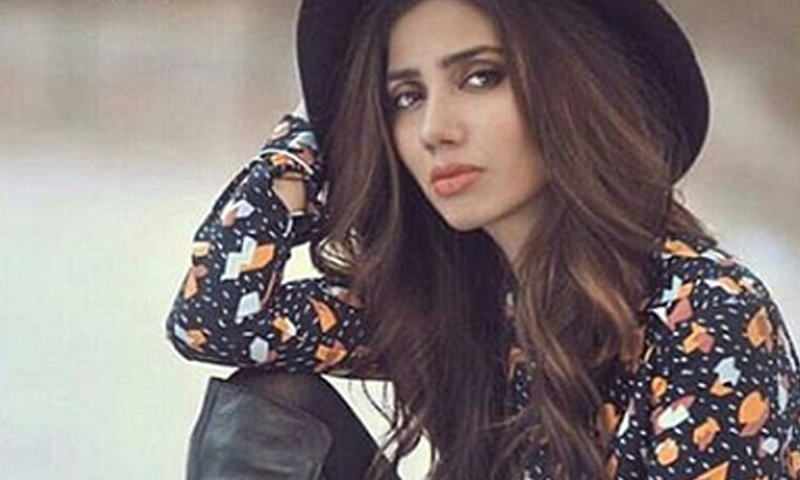 Titled as 'MK loves Pepe' the winter campaign features six different looks.

'MK Loves Pepe' and a large percentage of world's population loves MK (Mahira Khan), so mathematically speaking, after the shoot those many people will start loving Pepe too. Smart move Pepe Jeans!
Youth icon Mahira Khan has been roped in as the brand ambassador for winter campaign of London based brand Pepe Jeans in Pakistan. This is her first ever shoot for a high street brand.
The campaign PRO Amjad Bhatt shared some exclusive details with HIP.
"Although Mahira Khan has represented different local brands, it is the first time that she has modeled for a high street international fashion brand and it's a great privileged to work with her," he said.
Bhatti further added that as a part of the campaign, BTS images of the shoot will be sent to different magazines and online portals for promotion. He also revealed that the actress will also pose for different magazines' covers.
Titled as 'MK loves Pepe', the ad campaign will officially launch in a couple of week in the weekly magazine, Paperazzi. The magazine will feature Khan on the cover and as Pepe Jean's brand ambassador.
The photography for the shoot has been done by Abdullah Haris where our favorite fashionista and stylist Haiya Bokhari gave Khan six different looks. The make-up was done by Nabilas.
Read: Mahira Khan and Farhan Saeed head to Masala! Awards
The stylist Haiya Bokhari, who is also the Managing Editor for Weekend magazine, shared her experience of working with Mahira Khan.
"The looks we have given to her [Mahira Khan] are very casual, mod and effortless with a little bit of sporty element also incorporated into it."
Read: The Nation's – Sunday Plus goes under a makeover
The outfits provided for the shoot included an array of casual items like white sneakers, jumpsuits, denim jackets and long boots to give her a flattering yet slightly edgy look.
"In the campaign we have tried to show the lighter side of Mahira Khan which is a bit modish and different from her television persona," Bokhari added.
The complete winter collection will be available in online portals and in stores within two weeks.
Pepe Jeans is a London based brand and has a young and hip presence worldwide. They represent an ideology which is very young and is all about making people feel comfortable in their own skin. A couple of months ago, boxer Amir Khan also posed for the brand during his visit to Pakistan.
Read: Amir Khan poses for a denim brand