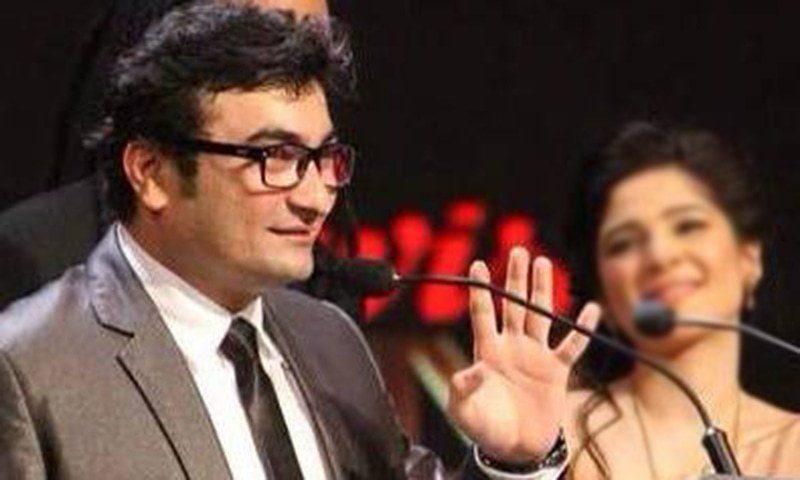 It will be a 'masala' film written and directed by Danish Nawaz.

Two down, six more to go!
Crew Motion Pictures had earlier announced that they will be producing eight feature films in 2016-17. One of the films is Ishq 2020 which stars Sanam Chaudhry, Muneeb Butt, Marium Ansari and Furqan Sheikh.
Read: 'Ishq 2020' cast talks to HIP
The announcement of second film has come soon after and this one features Danish Nawaz – the man known for his impeccable comic timing. Nawaz is renowned director/producer Yasir Nawaz's brother. He made his silver screen debut in his brother's film Wrong Number which went on to earn over Rs 14 crore and became the fourth Pakistani film to do so.
Crew Motion Pictures revealed that it's going to be an entertainment film written and directed by Nawaz himself. He will also play the main lead of the film. The title of the movie hasn't been decided yet.
Read: Furqan Qureshi makes film debut with 'Ishq 2020'
"It's time to rule the silver screen now," Danish commented on his debut as writer and director. According to Nawaz the film has an original plot, with slap stick comedy, however the story will have an important message too.
"Comedy remains a time tested formula for making successful films and Danish is the best choice to collaborate with" added Asma Nabeel, Head of films of Crew Motion Pictures.
Read: Dukhtar's producer signs Sanam Chaudhry for 'Ishq 2020'
The script is in development phase and the casting will commence soon after the script is finalised. According to the makers, the film will cater to entertainment needs of every cine-goer in Pakistan and abroad.
The film is scheduled to go on floor in 2016.