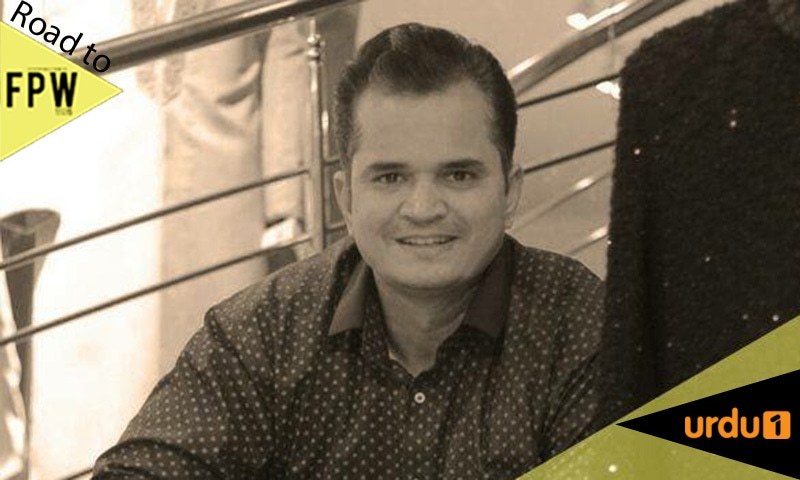 Arfeen's showstoppers are Aijazz Aslam and Faisal Qureshi because of their amazing chemistry.

Nauman Arfeen brings the Mughal era back in his upcoming winter/festive collection.
Arfeen will showcase his collection titled Legacy on day three of the Fashion Pakistan Week Winter/Festive 2015 (FPW). His collection makes use of rich fabrics like velvet, jamawar, and raw silk coupled with intricate hand embroidery.
What is the name of your collection? What does it signify for you?
It is named The Legacy and signifies virtue, strength, power, continuation.
What is the inspiration/mood behind your collection this season? Is there any specific era or perhaps personality that it reflects?
It is inspired by the Mughal era and its reign but is contemporary at the same time.
What sort of silhouettes and textures will we be seeing?
When it comes to fabrics, you'll be seeing raw silk, velvet, jamawaar, maysore silks with intricate hand embroidery and threads.
HIP trends to expect this season?
Everything that is worn gracefully and is comfortable is a trend. I expect alot of embroidery this season and cuts.
Define the man/woman who you see wearing your collection this season.
I see my target audience wearing my collection comfortably anywhere as my pieces portray royalty and is fit for a king/ groom.
Who is your show stopper and is there a certain philosophy in choosing him or her?
My showstoppers are Aijazz Aslam and Faisal Qureshi as they have great chemistry.
What is your favorite thing about winter?
Bright chilly mornings, steaming soups and hot cocoa. Snuggling in blankets to watch a movie with family, breathtaking sunsets also make winter special for me.