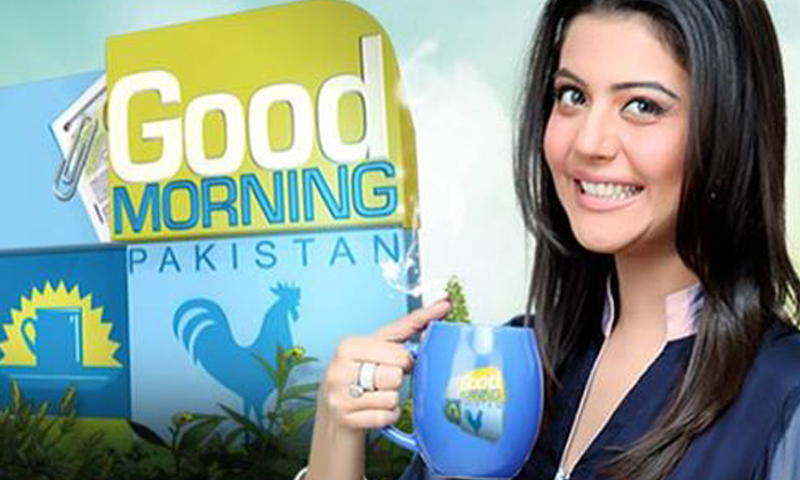 ARY Digital's 'Good Morning Pakistan' beats Hum TV's 'Jago Pakistan Jago' with a huge margin in morning slot

Although former morning show queens Nadia Khan and Shaista Lodhi have made a comeback on television recently, their presence hasn't affected the popularity of Nida Yasir's morning show, Good Morning Pakistan on ARY Digital.
According to Media Logic Pakistan's latest findings, Good Morning Pakistan (1.31GRPs) has beaten Hum TV's Jago Pakistan Jago (0.92 GRPs) with a huge margin in the morning slot of 9am to 11pm.
The recently released data for this week indicated that ARY Digital, Hum TV, and Geo Entertainment have attained the Top 3 slots in TV ratings.
After the sudden disappearance of Shaista Lodhi and Nadia Khan, Nida Yasir has undoubtedly emerged as the queen of the morning shows with a large number of audience getting attracted towards her show.
Read: ARY Digital tops the rating charts this Ramadan
In fact, the success of Yasir's morning shows indicated that the audience still loved the shadi drama and extravagant sets proving all those wrong who strive to bring revolutionary changes in the morning transmission.
Yasir joined ARY Digital when Shaista Lodhi left the channel after getting an offer from Geo TV. Good Morning Pakistan airs every Monday to Friday at 9:00am and has been directed by Salman Siddiqui, Asif Saeed, Anwar Hussain Jaffery, and Zeeshan Khan.