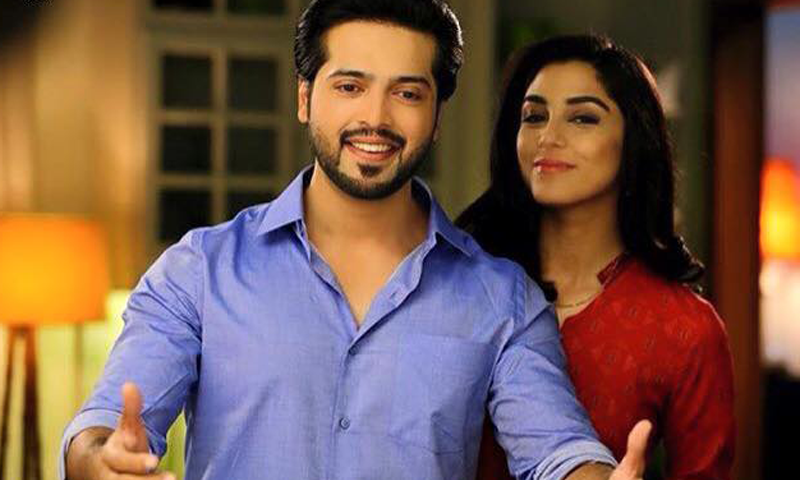 Other than using the star power of Fahad Mustafa and Maya Ali the TVC doesn't have anything exceptional

Put aside the dance dhamaka (because apparently that is now needed even to wash dishes) the commercials featuring jingles based on Indian songs are new rage in advertisement. Lemon Max bar's new TVC featuring Fahad Mustafa and Maya Ali is a clear proof of it.
Before I started rebuking the advertisement completely first let me describe what actually happened in there.
The ad opens with Mustafa offering his wife Ali to go on a long drive with him. Moving keys in his finger he sings 'Long Drive Chal' to Ali, but before the wife gets excited for the offer the zalim saas orders her to finish her home chores before leaving for anywhere. Tons of dirty utensils stock in the kitchen awaits the bahu, but she is not worried at her. Just like a princess, she waves her magical wand and all the 'gande barthan saaf' with the magical powers of lemon max bar.
Read: Ushna Shah & Yumna Zaidi endorse Lemon Max
Working on the most predictable lines, the ad certainly lacks novelty. Other than using the star power of Mustafa and Ali, the TVC doesn't have anything exceptional. The concept is repetitive as we have seen it umpteen times in washing powder commercials before. In term of creativity it doesn't leave a lasting impact as popular Hindi songs have been used as jingle to increase the appeal – which according to me is not a great idea.
There are a lot more ways to engage the brand with the masses than to add a filmi song and dance in it.
The only positive thing about the TVC is the presence of Fahad Mustafa and Maya Ali – both look fresh and ravishing and their chemistry is spot on (Hint for drama makers: cast them together as they complement each other really well and look great as a couple).
Just like lemon max previous TVC this one has again done by Spectrum Y & R.