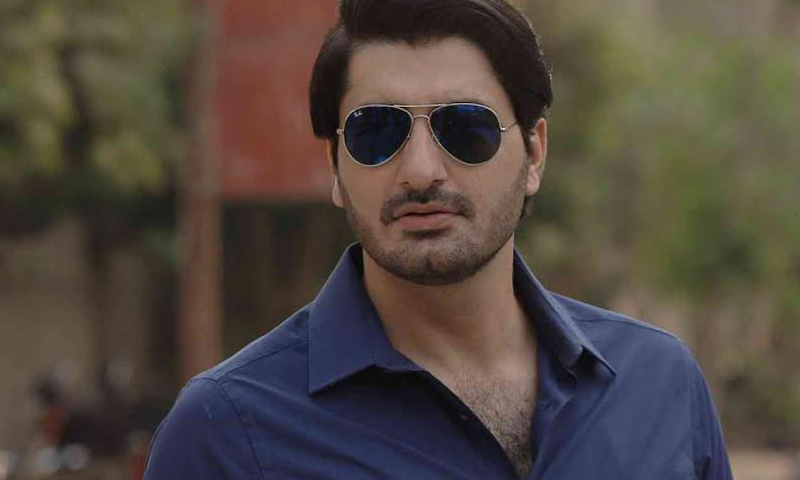 Ace writer Umera Ahmed has been taken on board for Larachi Entertainment upcoming play Khot starring Chup Raho fame Syed Jibran and Zhalay Sarhadi.
Although Ahmed has not writing any serial due to her family commitments but she has constantly been providing her valuable input for different drama serials. Her three last plays included Fawad Khan's Zindagi Gulzar Hai, Mohabbat Subh Ka Sitara Hia and Behadd.
This is not her first association with Larachi Entertainment as she has earlier done blockbuster serial Digest Writer and Daraar with them. She has also supervised screenplay of Hum Sitaray's play Dooriyan starring Iffat Omer and Faisal Rehman.
Chup Raho fame Syed Jibran will be playing an opportunist in Khot. Apart from Syed Jibran, renowned television actresses Zhahaly Sarhadi, Maria Wasti, and Nida Khan will also be seen playing important roles in the serial.
Larachi Entertainment's Content Manager Kazim Raza told HIP about Ahmed's association with production house.
"Since Umera has great expertise in drama writing we have taken her on board to supervise screenplay and synopsis of the serial," he added.
Syed Jibran has proved his mettle time and again by playing pivotal roles in drama serials like Shuk, Chup Raho and so on. He played the disgruntled husband in Shuk, a gentleman in Mohabbat Ab Nahin Hogi, and a rapist in Chup Raho. He has once again been roped in for a challenging role.
While talking about casting process Raza further added that Jibran was an apt choice for the role.
"The script doesn't require our hero to have dashing looks and killer smile [not that Jibran doesn't have those], rather it needs someone with strong acting skills and there isn't anybody better than Jibran to do this role," he said.
Revealing the plot of Khot, Raza added that it is a story of a man who uses his close relationships and friends as a ladder to success.
He is a kind of person who can go to any length to earn his vested interests – no matter if his loved ones get hurt by it," Raza added.
Khot is being directed by Amin Iqbal whose directorial ventures Maan and Agar Ho Sake Tu are currently on-air on Hum TV.
The writer of drama serial Mohabbat Aag Si Imran Nazir has penned the script for Khot also. He is the Head of Content at Larachi Entertainment and has also worked with AnB productions in the content department. His work Sada Sukhi Raho is currently on-air on Geo TV.
The shooting of Khot began in October and the play is expected to air in late January or in early February.