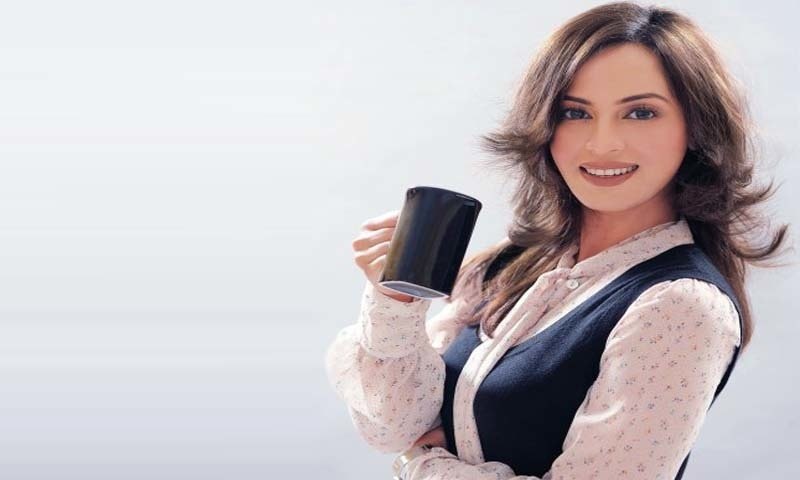 Hosted by Farah Sadia, the upcoming morning show will cater to the 'women of Pakistan'

A designer XYZ is looking all glorious in an ensemble from her latest collection. The host sports something similar and they go on to talk about laakhon ke bags and the night-serum-morning-oil-day-cream-eye-cream routine. Next day, the set is draped in darkness and a baba is spilling beans on kala jadoo and what not.
In short, morning shows are mostly busy showing the two extremes of our society. What about the silent majority who doesn't earn enough to afford imported face serums or has no time to follow an elaborate beauty regime?
Read: TV ratings: Nida Yasir's morning show tops the charts
The working women just want to sit with a cup of tea and relax at the end of the day (when the repeat telecast runs). House wives watch morning shows after they send their children off to school, husband to office, and finally get some me-time between nine to twelve.
It is these women that A-Plus is targeting with its upcoming morning show which will be hosted by Farah Sadia.
"Farah is a pro in this format. She has been doing it for almost 10 years now," Manager Content Marketing and PR for A-Plus, Umair Qazi said while talking to HIP about the upcoming morning show.
"This show will not follow the typical TRP game. It is your regular morning show, as they used to be in the past. It has a very traditional format which focuses on infotainment instead of just entertainment. We have kept the host's personality in mind while designing the show. We want to reach the masses with this show, not just the metros of Pakistan. Our show targets all the >women in Pakistan, including the regional cities like Multan, Bahawalpur, Hyderabad, and so on." he further added.
Qazi further explained that the team had conducted proper qualitative and quantitative research to understand what the women of Pakistan want to see; do they want to see the never-ending dances? And the answer was no; a large section of society (SEC B+ and below) doesn't indulge in such activities.
Discussing the finding of the research he said that studying human behavior is an on-going process and the team is still analyzing the data they have gathered. The team will be able to reach a conclusion once the show has been aired and they're able to collect the response of the audience.
"This morning show with Farah will highlight social issues. We'll invite personalities who are trying to change the society. Basically, a different and a more traditional morning show," Qazi added.
The show will go on-air somewhere in December, but the date hasn't been finalized yet.
As Morning Show veterans - Nadia Khan, Shaista Lodhi - make a comeback one after another within a span of few months; it looks like the trend for morning shows is on the up again.