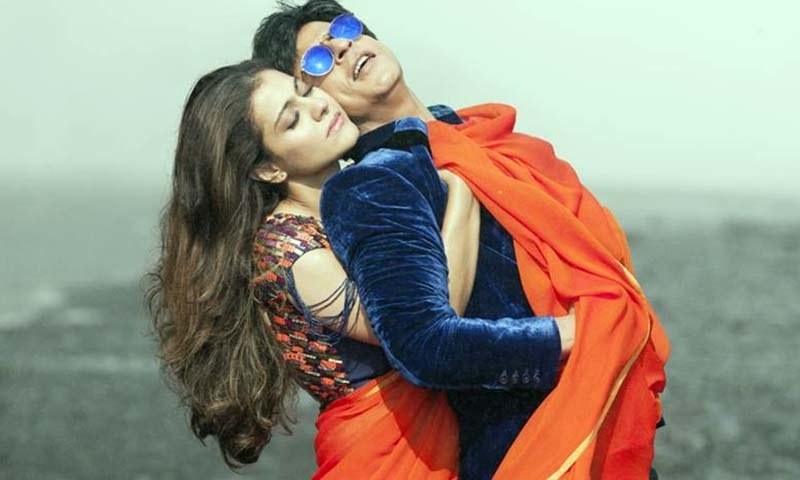 Rohit Shetty's film reunites Shahrukh Khan and Kajol; while Varun Dhawan and Kriti Sanon add the youth factor.

Hum Films has become the official media partner and distribution partner for Shahrukh Khan and Kajol starrer Dilwale, the Public Relations Executive Hum Network Ltd Syed Minhas Saghir told HIP.
Tune in to Hum TV if you want to watch Dilwale's trailer. I've been watching typical Rohit Shetty action scenes since yesterday on Hum TV in each and every ad break.
The promo failed to create the mad frenzy it promised to create. In my opinion, the much talked about Shahrukh Khan-Kajol chemistry is missing from the promo, but Varun Dhawan and Kriti Sanon (the other lead pair in the film) look adorable. Maybe the editor did a bad job and added too many cars, action in the trailer. Even the scenic romantic scenes looked too processed. Well, let's wait for the full film to come out before we pass any judgement.
Kajol and Kriti Sanon. however, look super hot in the trailer and posters. I'd go watch Dilwale only to get some style tips from these women.
Hum Films has released two Indian films in the past, Bajrangi Bhaijaan and Roy, as official media and distribution partner.
"The release date hasn't been decided yet. Dilwale may or may not release on December 18 (official release date in India); that will be decided in a few days," Saghir said.
Dilwale is a romantic, comedy, action film; which means it has little bit of everything. Rohit Shetty's films have lots of cars, action and bucket load of comedy, which leaves no time for romance, but with Khan and Kajol on board, Shetty had to capitalize on the couple's chemistry.
The film is being produced by Rohit Shetty Prodctions and Red Chillies Entertainment.