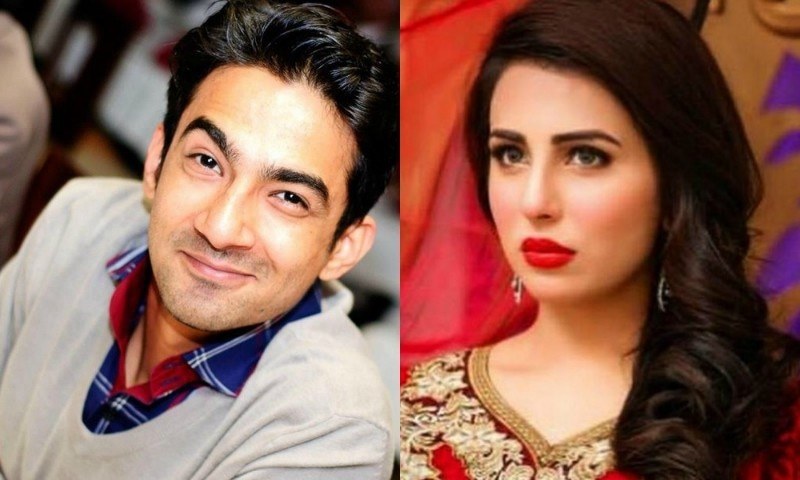 Ali Safina will play a negative role for the first time in this drama

Renowned television stars Ushna Shah and Ali Safina have been taken on board for iDreams Entertainment's upcoming play Ab Kar Meri Rafugeri.
The drama is based on Saira Raza's famous novel of the same title and is being directed by Adnan Wai Qureshi of Aashti fame.
iDreams Entertainment's project head Haris Bukhari spoke to HIP a little about the story line and stated:
"It is a story of two rich families who although have a lot of money, yet blindly follow the conservative norms that have >existed in their families for ages."
The cast includes Samina Peerzada, Usman Peerzada, Sakina Samoo, Ushna Shah, Danish Raheel, Ali Safina, Shakeel, Maryam Ansari, and Shamim Hilali.
"People have usually seen Ushna as a naive girl who often becomes victims of others' harsh attitudes. But this time we have shown her as a headstrong girl who steps out of the home to take decisions in her favour," Bukhari added.
Read: Ali Safina is back with 'Morning Chaska'
The drama lead actor Ali Safina told HIP that he has played a negative role for the first time in the serial.
"I have mostly done character which are realistic and connects with audience more like Taaka or Bhagga, but it is for the first time I have done a role which has negative shade to it," he said.
The shooting of the drama started in October and the play is likely to go on air from first week of January.
Read: Faysal Qureshi and Ushna Shah reunite in A-Plus's 'Bheeghi Palkein'