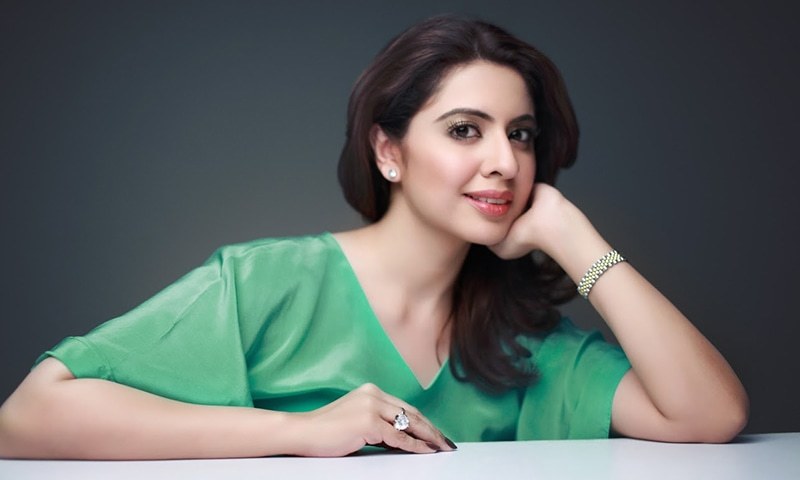 The teaser shows her in a black blazer ready to tackle serious socio-economic issues.

Television Journalist, Anchor, Youth Development Activist, and most importantly an optimist, Sidra Iqbal is soon going to be seen in a new show.
The show will air on Aaj News from November 30 at 8pm; Starlinks - the agency that handles Iqbal's PR - announced on social media.
Iqbal shared the teaser on Twitter.
The teaser shows her in a black blazer ready to tackle a serious socio-economic issues. She is currently hosting Insight with Sidra Iqbal on PTV News from Thursday to Saturday at 8pm.
Iqbal is a sane and optimistic voice in our media industry. Her hosting style is so effective that you want to sit and listen to what she's saying.
I first noticed her in TV One's youth-based show KIVA Circle of Wisdom where children from different colleges in Karachi (mostly The lyceum School) participated and discussed issues like 'pressure of grades by parents' and so on.
She was approached by Tahir A Khan the founder of Interflow Group to join TV One when Iqbal went to interview him for one of her advertising pieces. She was writing for a journal published by Boston University at that time.
Weekends on TV One were always fun when Sidra Iqbal and Azfar Rehman hosted the morning transmission. The camaraderie of the two made many smile. Iqbal then moved towards more serious issue-based, youth-oriented shows which were her forte.
Read: Shamoon Abbasi shines as cop in TV One's 'Yeh Junoon'
Some of the most notable show that Sidra Iqbal has hosted are Baaton Baaton Mein (ARY Digital), KIVA Circle of Wisdom (TV One), Red Talk with Sidra Iqbal (Radio1 FM 91) and so on.
She has also hosted the red carpet of India's prestigious award ceremony, The IIFA Awards Singapore 2012. We wish her all the best for her upcoming show.