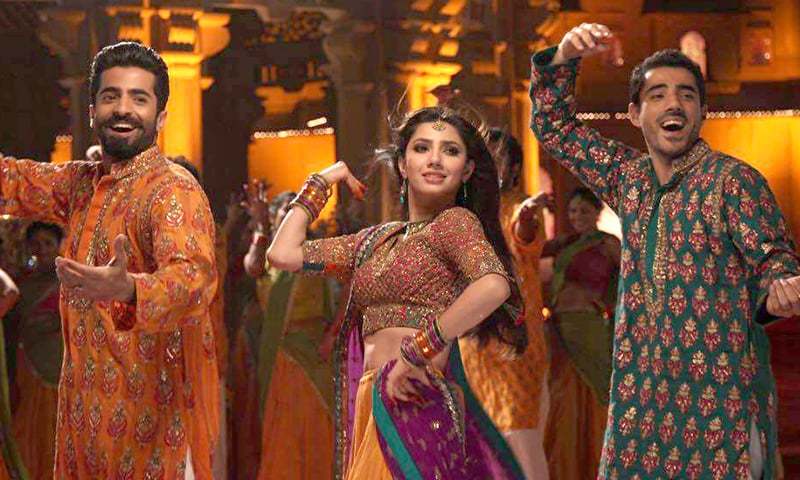 Make way 'Afghan Jalebi', our very own Pakistani 'Shakar Wanda' is here to rule the dance floor!

If you are sick and tired of the hands-up-in-the-air move, Shakar Wanda presents the absolutely brand new swimming-in-the-pool-with-one-hand move!
Disclaimer: Do not try this move in the pool or the beach or wherever you swim, because it may end up being your 'last move'. Ever.
Ho Mann Jahaan has released the video of Shakar Wanda and it couldn't have come out at a more perfect time. As wedding cards pile up on your coffee table, dance practices become a pain; simply because:
A: Most young people are yet to achieve fitness level of Misbah ul Haq B: Girls are sick of being a 'baby doll' and that too 'sonay di'.
Read: Atif Aslam's 'Dil Kare' will grow on you
Shakar Wanda Re is answer to all (not exactly) your problems. You now have a brand new, fresh-out-of-the-HMJ-set dance moves for the barrage of weddings waiting to consume you in December. The song has been a must in wedding playlists since Asrar sung it in Coke Studio, but I bet you never tried 'styling your hair, while dancing on the number.
So download the video, turn the volume up, lock the door (this one's important, you don't want to face an awkward moment now, do you?), and dance away!
While you're busy traumatizing your friends and siblings; whoever is allowed in that prestigious room with your moves, make sure you blackmail your younger sibling (or the chotu of your house) into recording the 'memorable' experience.
Read: Five unknown facts about 'Ho Mann Jahaan'
Pro Tip: I suggest you do the latter after practicing the moves in private, because the younger sibling may end up blackmailing you instead, if you allow him/her to record your first try.
Anyway, once you have the perfect clip, share it on Ho Mann Jahaan's official Facebook page, not because I am a sadist and want the world to laugh at you, but because you might become the lucky person to get a chance to attend Ho Mann Jahaan's special concert.
Pay attention and take notes of the thorough instructions given by Sheheryar Munawar:
Mahira Khan
And Adeel Hussain
Asim Raza, the director of Ho Mann Jahaan, is going all out to promote his debut film venture. First morning shows, interviews to various news sites, music launch, video releases, and now this social media Dubsmash competition. New age of cinema has surely arrived in Pakistan and I'm loving the frenzy and excitement!
Read: 'Ho Mann Jahaan' is a story of emotions: Asim Raza
Here is a Dubsmash video by Sheheryar Munawar and Mahira Khan, just to start your weekend on a super happy note.