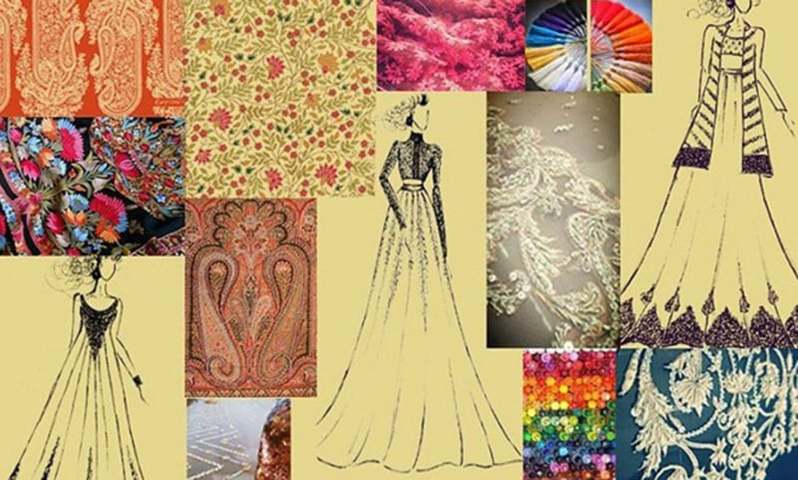 'Shalwars', pants, net, culottes, and 'ghagra cholis'; pretty much everything is in vogue!

Fashion Pakistan Week Winter/Festive (FPW15) will commence in just a few hours and HIP has decided to list all the trends you need to watch out for this season.
We sat down with designers to find out what we should be looking out for!
Gowns
Pakistani veteran designer, Deepak Perwani is anticipating lots and lots of ball gowns and layers! While we are talking about gowns, Zainab Chottani also thinks that ghagra cholis (desi version of gowns) will continue to rule the runway this season. Ayesha Farooq Hashwani also feels the same.
Jackets and Capes
Assorted collection of capes and jackets are a must-have for the upcoming winter weddings. You can even manage them during the warmer season; just pay attention to the fabric and use material like cotton net to get yourself an airy cape.
Layers
Lots of layers are to be expected this season said the likes of Sana Safinaz, Tena Durrani and
Vintage look
If you thought farshi ghararas were a tale from your grandma's era, then you my dear are certainly not in the right era. They've been back (in lawn as well) for quite some time.
While others are looking forward to fusing modern elements with traditional stuff - like peplum tops with ghararas - designer, Zainab Chottani will be going for vintage glamour.
Read: Road to FPW: Sneak peek into Zainab Chottani's collection
Pants
They're still standing ladies, like that lone survivor in war zone.
Hisham Malik shares that classy and modern pants will be in this season given they receive some unique styling and embroidery.
Shalwars
They are back! Yes, you heard it right. Both Zaheer Abbas and Tena Durrani are expecting our traditional airy garment to be back with a bang (and hopefully with a different cut)!
While Abbas thinks that they will be worn in there traditional glory; Durrani believes that peplum top will look the best with traditional shalwar. We agree with Durrani.
Velvet
Each and every designer seems to be dying to use this fabric. Velvet is the trend for 2016 and highly coveted by Zaheer Abbas, Zainab Chottani and Maheen Karim.
Net
Loads and loads of it. Zaheer Abbas told us to expect heavy use of net with traditional embellishment. The crisp net dupattas surely does give you that regal effect.
Peplum Jacket/Top
A trend that is here to stay! And it helps you hide that paunch, so who am I to complain? Watch out for the peplum tops, say Nida Azwer and Tena Durrani!
Culottes
If designers like Zainab Chottani and Deepak Perwani believe in them, then who are we to shun them? Chottani predicts, we will be seeing lots of crop tops on culottes, while Deepak Perwani suggests that tunics and wrap-arounds will be your best bet with culottes for this season.