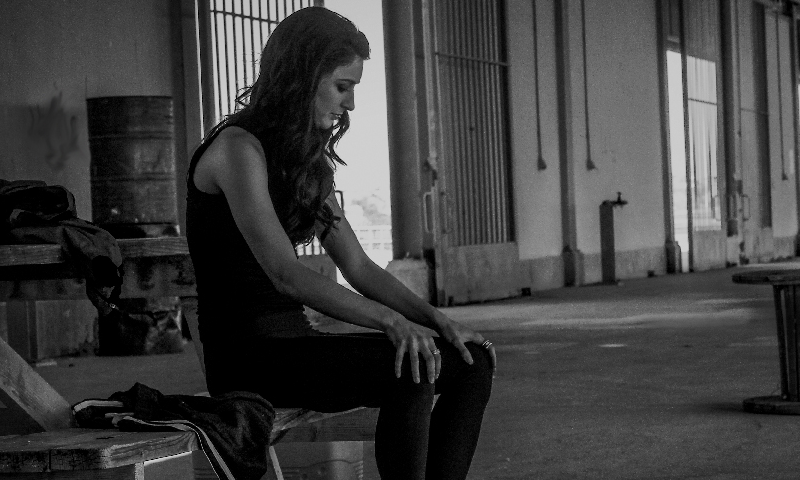 The second trailer shows Madeleine Hanna mesmerizing the audience with her ballet dancing.

'No aapa, no baaji, my name is Nizzy!' says Madeleine Hanna, who's playing the female lead in Dance Kahani, haughtily.
The much anticipated second promo of Omar Hassan's Dance Kahani is finally out - revealing Madeleine Hanna in the lead role of Nizzy.
The promo opens with a dialogue between Nizzy and an unknown stranger about her dream to make a hip-hop crew. The video features interesting visuals of Nizzy showing off her dancing skills as ballerina (a ballet dancer).
The film director Omar Hassan described his lead character Nizzy as a great dancer with a passion to reach another level of success and fame. Here is how he describes Nizzy,
"Nizzy as a character is very head strong, single minded, and independent. She is a go getter and quite often leaps before she thinks. Having been brought up with a completely western mindset in a western society, she is bold and vocal and finds it difficult to identify with the limitations and values of our society. She, at times, can be obsessive with her goals by putting her own dreams ahead of anything else or anyone else. However, what she later on becomes is a totally different Kahani."
The film is actually about Nizzy pursuing a professional dance career, but her dreams are shattered when her parents take her back to Pakistan. The determined performer doesn't lose hope and keeps on trying and eventually forms a hip-hop band by picking up talent off the streets of Pakistan.
Read: Omar Hassan's 'Dance Kahani' sounds promising
The first promo revealed the male lead of the film, Vernin U'chong as Tipu. Written and directed by Omar Hassan, the film is slated to release in 2016.