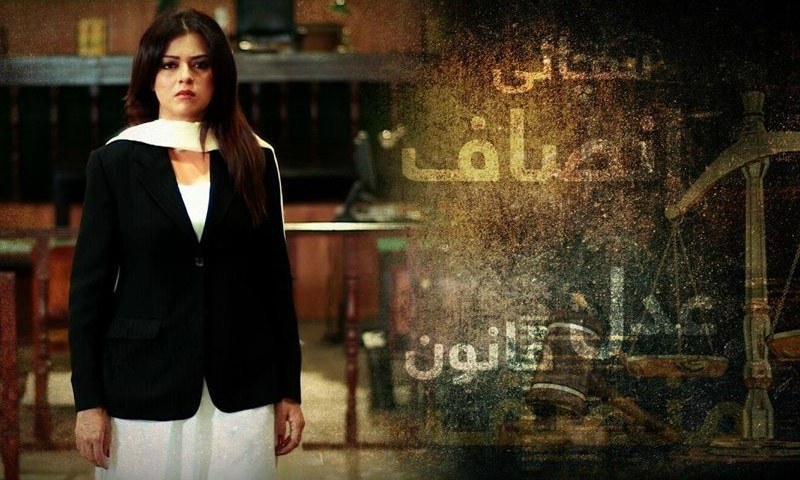 Leading lady Maria Wasti feels this drama will definitely bring about a change in the way our society thinks

Be it the soul stirring stories of Kitni Girhain Baqi Hain or those moving horror cases of Woh and Woh Dobara, Angeline Malik and her productions have always been drama junkies' favourite and the powerhouse of creativity and talent has come back to the small screen with yet another rousing project.
Titled 'Courtroom', the upcoming play on Aaj TV that will kickstart in a week or two stars some veteran actors like Maria Wasti, Hasan Ahmed, and Alyy Khan and it's all about fighting for justice.
Speaking to HIP, the leading lady Wasti spilled the beans and gives us some insight to her character.
Portraying Arsh Ehtisham, the versatile actress plays the role of an advocate working with a big law firm She will be seen handling cases which are not handled by most of the lawyers. However, that's not all- she will be seen as a doting mom of a daughter, a desolate wife cheated on by her husband (Alyy Khan), and a struggling woman of our chauvinistic society as well.
Read also: Maria Wasti back with Season 2 of 'Sunrise from Istanbul'
Wasti further reveals that the drama will be dealing with real life law cases and every episode will be seeing her handling a brand new case.
What was the inspiration behind Courtroom? Wasti says it is the sensitive topics.
"Aaj kal zyada gharelu drame bunn rahe hain. Owing to our constraints, not many of the directors and producers are able to address such sensitive issues. Therefore, we thought why not give it a shot."
Will showing such things make a difference? Wasti definitely feels hopeful. She says that if nothing, Courtroom will at least give people, especially women, motivation and hope to stand up for their rights.