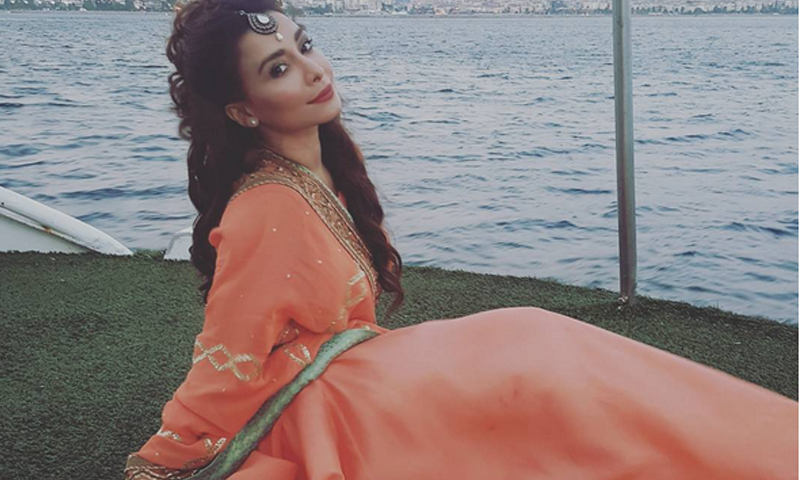 The film is based on a true story of a girl (Shabana) brutally murdered by the Taliban in 2009

Although Revenge of the Worthless director Jamal Shah has tried to keep the film's main story under the radar, HIP was able to get some exclusive details for our readers from lead actress Maira Khan.
Khan told HIP that she plays a rape victim in the film.
"I am playing a role of local girl Shabana in th film. She was raped and murdered by Taliban in 2009. So the film is actually based on her true story."
Shabana was a well-known singer and dancer based in Mingora. She was brutally raped and murdered by Taliban militants for using her craft as means to earn livelihood for her family.
Read: 'Revenge of the Worthless' OST goes sufi
Talking about the film, Khan further said that it was shot in real locations and was a heart wrenching experience to perform the tragic incident on screen.
"It is always challenging to work in a project which is based on real incidents; especially in this particular movie we have to bring the miseries of the poor girl on-screen and it was really disturbing to shoot whatever had happened with her."
The film is slated to release on January 15. Directed and written by Jamal Shah, it is produced by Amna Shah and Mehdi Raza has composed the music for the film.
Read: 'Revenge of the Worthless' to release on January 15th 2016
The cast includes Ayub Khosa, Maira Khan, Firdous Jamal, and Shamyl Khan. Speaking to HIP, Jamal Shah had stated that it was 'the most challenging movie' based on the Swat insurgency.
As earlier said by the director, the film narrates the story of Zarak Khan (Jamal Shah), whose wife and two daughters refuse to leave their ancestral home and decide to fight the invaders, along with their household staff. Tragedy leads to the end of Zarak Khan, his three servants, and one daughter.