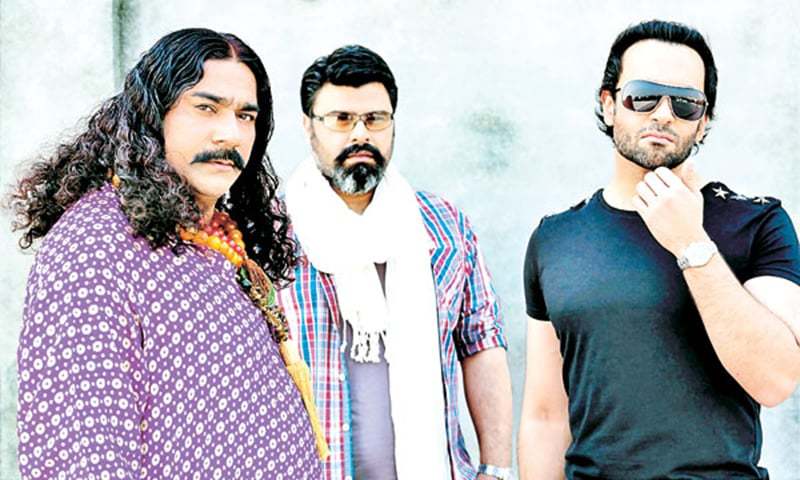 Overload turns down two Bollywood offers because Indian directors weren't ready to work on their terms.

Bollywood may be a dream destiny for many in Pakistan, but that is not the case with the popular Rock band Overload.
The band has recently refused a Bollywood offer on the premise that Indian film makers weren't ready to give them due credit for their work.
Daily Times reported that the band was approached by an Indian film maker (name hasn't been mentioned) to give them the permission to use the song, or rather the composition of Neray Aa. The filmmaker wanted an Indian singer to sing the song. The band's lead vocalist Farhad Humayun definitely had reservations to this proposition.
Later, the director of Main Hoon Rajnikanth, also expressed his desire to use the song, but again he was not interested in paying the band for using it.
Read: Overload heads to India
Farhad Humayun, the lead vocalist of Overload, maintains that he will work on his own terms and wants Indian directors to give the band its due credit.
"I mean no disrespect and I'm not against doing film songs of any kind. However, we are a rock band and not a jingle factory which hands out canned music. Any music by serious and mature artists, such as Overload, comes with a whole lot of hard work steeped in honesty, passion and integrity. If someone wants to use our music, we welcome the offer, but they must respect us by letting us know that our music holds value. Trying to tempt us by saying they will make Overload famous hardly cuts any ice with us. Of course I can see how a Bollywood presence benefits popularity, but the terms offered were not satisfactory," he said in a statement given to Daily Times.
To clear the air regarding the matter, Overload's representative took to their official Facebook account and said that they are open to Hollywood and Bollywood offers, but the kind of music they produced hardly fit Bollywood's criteria.
"Honestly we are a band that hasn't received many offers from India in the last decade because we don't necessarily play the kind of music used in films today. But when they need real rock and dhol, they won't have much of a choice," stated Overload's Facebook page.
Read: Overload's 'Nimmi Nimmi' is good song… but video is awesome
Overload is a Lahore based rock band formed in 2003. It is headed by lead vocalist and drummer, Farhad Humayun with Sheraz Siddiq on keyboard, and Nasir Sain on dhol. Their song Dhol Bajay Ga has already featured in Mira Nair's film, The Reluctant Fundamentalist in 2013.