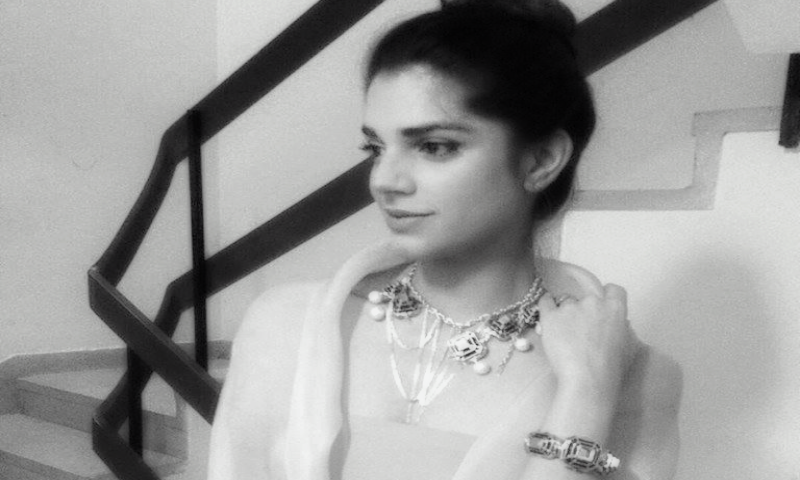 "All my films will release first half of next year; Bachana, Mah-e-Meer, Dobara Phir Se, and Rehm," says the actress.

The new wave of Pakistani cinema has given an opportunity to filmmakers for experimenting with their ideas and bringing new and different genres to the heritage. From a war film like Waar, to a non stop comedy like Jawani Phir Nahi Ani, not to forget the sports based film Main Hoon Shahid Afridi, along with serious films like *Manto!
Local filmmakers have managed to achieve it all in a very short span of time! Is there still someone or something left to experiment with? Well, yes, of course there is and Ahmad Jamal is there to save the day by bringing Shakespeare to Pakistani cinema!
Director, Ahmad Jamal is shooting Rehm, based on Shakespeare's play, Measure For Measure. The main themes of that play were justice, mortality, and mercy in Vienna, and the dichotomy between corruption and purity. The film has three protagonists; the extremely talented Sanam Saeed, Sunil Shanker (an extremely talented theater actor, teacher, and director associated with NAPA), and model turned actor, Rohail Pirzada. Veteran artists such as Sajid Hasan and Nayyer Ejaz will also been seen in prominent characters.
Read Also: HIP Rapid Fire Round: Sixty Seconds with Sanam Saeed
In a recent interview of Rohail Pirzada with Pakium.pk, he stated that the film will first be showcased at the Cannes Film Festival and later be released worldwide, hopefully in the coming year. It will mark the 400th Anniversary of the legend and a half, Shakespeare as well. We wish the whole team all the success and acclaim.
HIP also got in touch with the main lead, Sanam Saeed who said that it is a British Pakistani collaboration. She further stated that:
"Ahmed Jamal is a very old friend of my father's who saw me grow up so I couldn't say no to his film. He is a well known documentary maker and works at BBC in London."
Also Read: Mah-e-Meer to release first week of January 2016
As far as other projects, she stated that:
"All my films will release in the first half of next year; Bachana, Mah-e-Meer, Dobara Phir Se, and Rehm."
Also Read: Final shoot of Mehreen Jabbar's 'Dobara Phir Se' starts in January