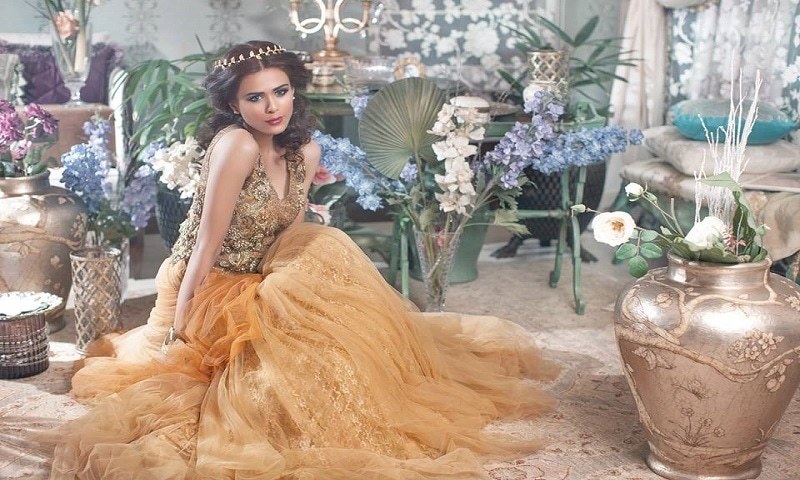 The outlet will feature prêt and luxury prêt in a number of designs in variance of colors, patterns, and accessories

Mariyam D. Rizwan is a privately owned design house established in 2015, offering exclusive Prêt and Luxury Prêt. Having graduated from the prestigious Chelsea School of Arts & Design, and having worked with names such as Ted Baker, Alexander McQueen, and H&M, the designer brings with her a fresh approach. The company currently caters to the Pakistani market, but has plans to expand internationally in the long term.
Textile design graduate and an artist by profession, Rizwan launched her first outlet in Karachi on the 3rd of December 2015. The store is located at D-94, Block 4 Clifton Karachi, and aims to bring the vision of the designer to life.
The designer will cater to the needs of the modern Pakistani woman and wants to re-imagine her concept of beauty through her experiences of traveling and getting inspired by the architecture, traditions, and cultures of various places. The outlet will feature prêt and luxury prêt pieces in a number of designs incorporating variance of colors, contemporary patterns, and accessories that are carefully thought out adding to every outfit. For the prêt line, prices will range from 2500 rupees to 3800 rupees and luxury prêt range will start from 15,000 rupees.The designer aims to keep the element of individuality in her designs which will be reflected through the finest techniques and her signature style. She is keen on using 100% pure fabrics for her label. The outlet will feature gowns, coats, jackets with daily wear kurtas based in bright and a blend of beautiful pastel colours.
Speaking about the opening of the Karachi store, the designer said,
"I am excited to bring my love of luxury, fashion, and years of my formal training in the form of my first store launch. For me, every independent Pakistani woman should look elegant and beautiful. I am excited to launch in a city like Karachi which has so much diversity and that is how I envision my brand."
Mariyam D. Rizwan is a professional artist with a bachelor's degree in Textile Design from Chelsea College of Art & Design London. She did her post grad course from Central Saint Martins London and studied pattern making from the Institute Français de la Mode, Paris. Her portfolio also includes a vast experience of being associated with the world's leading fashion houses. She interned with Alexander McQueen London and worked with the Ted Baker design team for a year. In addition to that, Rizwan also designed for the H&M 2013 Spring Collection.