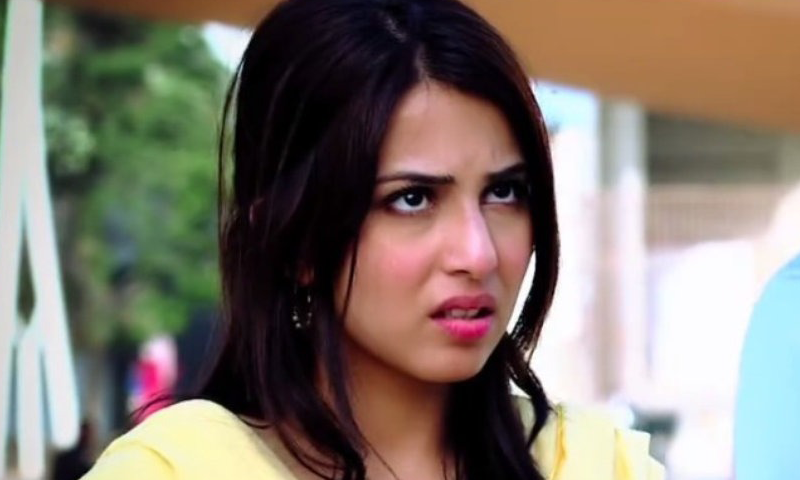 Overall, the last two episodes were more realistic than the first two.

I am honestly not a big fan of Ushna Shah, but in the recent two episodes of Bheegi Palkein, she has truly emerged as a fabulous actress – and there is a reason for it. Up until now, she has mainly done roles requiring her to cry, which has now become her forte. However, things change in the current episode.
Read: A-Plus 'Bheegi Palkein' is another tedious script with nothing new
A quick recap
The third episode starts with the search for the wedding ring Umer gave Mehrbano as it is missing - rather was stolen by Fariha from her bhabi's closet. While the whole house is hunting for lost ring, Mehrbano's mother gets seriously ill and calls for her daughter. Unfortunately, Mehrbano was busy trying to find the ring and couldn't go. While all this is happening, Fariha is trying to brainwash her mother by saying that Mehrbano must have given the ring to her mom – the phone rings and Mehrbano's old landlord gives the news of her mother's demise.
Mehrbano blames herself for not being available during the last few hours of her mother's life. She scolds herself and tries to isolate herself, while Umer tries to help her get through this.
"Tum nahin jante tum meray liyan kitne important ho. Mera bus nahin chalta mai apne jaan de kar tmhre liyn kahin se khoshiyan le ao," Umer said while consoling Mehrbano.
Fariha put Mehrbano's ring back in its place to give an impression that if her bhabi is a careless person. In another attempt though, she hid Mehrbano's cupboard keys which led to a serious conflict between the couple.
And now, due to the slow poisoning from the daughter, Umer's mom also starts being rude towards her bahu. When Umer takes Mehrbano out for shopping, both his mom and sister create quite a scene as Umer forgot to bring gifts for them. However, Mehrbano tackled the situation wisely by offering them her own gifts.
The story progresses further and a few proposals come for Fariha who unfortunately prefer Mehrbano for her innocence and beauty. Of course that was unbearable for Fariha and she is outraged.
Umer and Mehrbano tell the mother to convince Fariha to accept the proposal of their cousin Farhan, who lives in the village with his mom. When Fariha hears the conversation she loses it saying.
"Dushman hai woh meri. Jahan mera koi rishta ata hai foran thumak thumak kr ajate hai apne husan ka jalwaye dekhane aur phir mujhe bol rahe hai mai gaon ja kr us gawar se shadi karo."
Finally Faysal Qureshi makes an entry
Yes, finally in the fourth episode we get to see a glimpse of Faysal Qureshi as Hasan. Driving his land cruiser, he enters his fields wearing a safari piece suit with 'H' written on the pocket. The last few scenes featured his conversation with his mother wants to go see her sister and make the proposal official. Hasan agrees and on that note the episode ended.
Final verdict
Performance wise, in the last few episodes Ushan Shah came as a big surprise and impressed with her acting skills. Her heart wrenching act as a daughter was very commendable.
Affan Waheed as usual is brilliant. He is in complete control of his role as a caring husband, responsible son, and an understanding brother throughout the play. The way he helped Mehrbano come out of her agony and showed concern over his sister's shadi, all showed his command over his craft.
Read: Faysal Qureshi and Ushna Shah reunite in A-Plus's 'Bheeghi Palkein'
Faryal Mehmood in a negative character is also fine – at times she is OTT, but mostly tries to stay in character. The drama is slowly taking a new turn and with Faysal Qureshi's entry, we expect to experience some really exciting twists and turns. Overall, the last two episodes were more realistic than the first two.