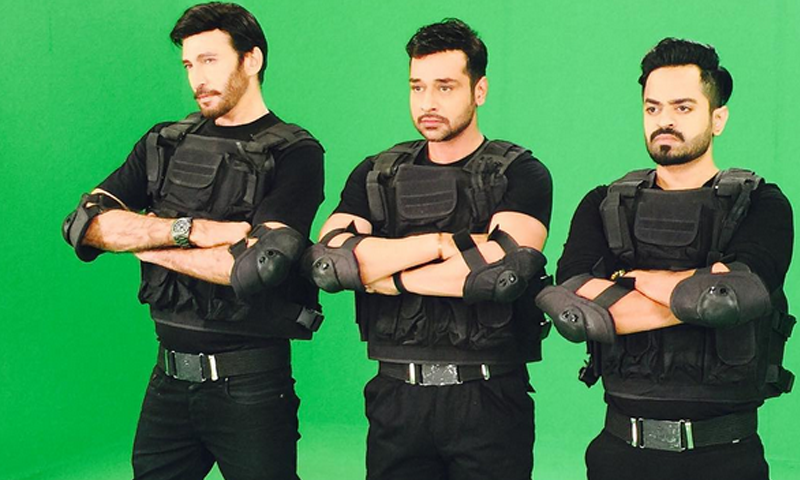 Sung by Ali Azmat, the song will release on December, 16.

Television stars Faysal Qureshi, Aijaaz Aslam, and Naveed Raza, are showing solidarity to the victims of Army Public School of Peshawar massacre, by making special appearances in a song by Ali Azmat dedicated to the kids.
The song will release on the one year anniversary of when the horrifying tragedy took place, December 16th. The video of the song was shot in Karachi featuring Faysal Qureshi, Aijaaz Aslam and Naveed Raza.
Raza told HIP that to act in this video is actually a small effort to pay tribute to the victims of the Peshawar massacre.
"I consider it as an honour to work in a project which is associated with the little heroes who sacrificed their lives in this war against terrorism," Raza said.
He further added that on the sets he got a chance to meet the real heroes of Pakistan who fight in battles so that we can stay safe in our homes.
Ali Azmat too made an announcement about this song through a Facebook status.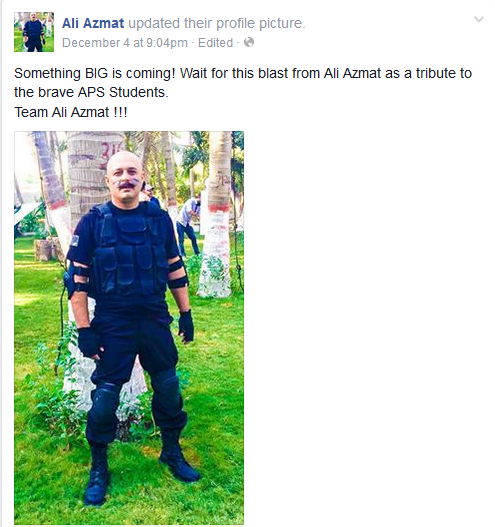 On 16 December 2014, Tehrik-i-Taliban (TTP) militants conducted a terrorist attack on the Army Public School in Peshawar. Around 141 people, including 132 schoolchildren, were shaheed in the incident. Later Pakistan Army's Special Services Group launched a rescue operation and killed seven terrorists and rescued 960 people. The incident is called as the deadliest terrorist attack ever to occur in Pakistan