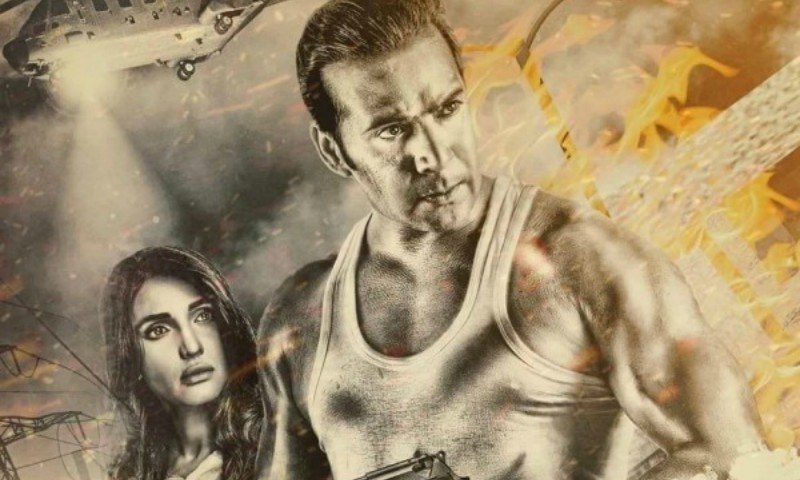 The movie's cast includes quite a few prominent stars like Nadeem Baig and a special appearance by Shoaib Akhtar.

One of the most admired and experienced stars of Lollywood, Moammar Rana has donned the director's cap with Sikhandar. His directorial debut venture's shoot started with a bang as Wasim Akram and his wife Shaniera Akram graced the set on the first day.
Speaking exclusively to HIP, Mehnaz Rana, the producer of Sikander, shared that the team is having an amazing time shooting the movie. She further said that it will release sometime next year.
Also read: Not only Shoaib Akhtar but Momi's Sikander to star other players too
"The timing of releasing Sikander actually depends on how much screens we get in the cinemas," she said.
High on action, drama, and romance, the upcoming movie will see a Lahore based model Haya Seighal and Rana himself playing the lead roles.
Mrs. Rana further shared that besides these two, some other prominent faces to look out for are Saba Faisal, Nadeem Baig, Farhan Ali Agha, M Warsi (Jangloos), and last but not the least, Mathira.
The movie features seven different songs from various artists including Fariha Pervez, Humera Arshad, Waris Baig, and Abrar-ul-Haq. Sahir Ali Bagga will be composing the music.
Having noticed quite a few popular cricketers attending Sikander's first look and then later seeing Shoaib Akhtar shaking a leg on one of the movie's exciting numbers, we were quick to ask Mrs. Rana about how cricket is being incorparated in the movie. She said that the movie's plot revolves around cricket only.
"Sikander is basically about unemployment. Nadeem Baig who play's Sikander's father plays a cricket a coach in the movie," she shared.
So, is Shoaib Akhar actually going to do an item number as we suspected? The beautiful lady refused to comment saying it would be a surprise for the audiences.
Sikander has been on the backburner for the last five years; Rana had been just so occupied with projects that he simply couldn't take out time to work on it. However, after declining a number of offers in the recent past, the actor has now decided to solely focus on his brainchild.
Rana started his acting career with Syed Noor's Deewane Tere Pyar Ke, the actor has also starred in Syed Noor's Choorian which went on to become the third highest grossing Pakistani film of all time earning a whopping amount of Rs 20 crores. Rana has also been featured in two Bollywood films called Dobara and Ek Second Jo Zindagi Badal De.
Bagging the award for best actor for the superhit movie Love Mein Ghum, Moammar Rana was last seen on the big screen in Jugni that was released in 2011.