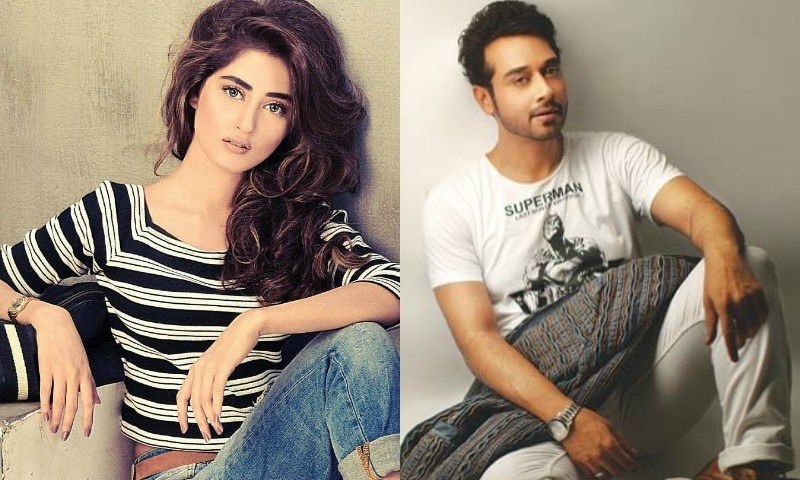 "It's a romantic story with a social message beautifully embedded in it," Anjum Shehzad on his upcoming project

Faysal Qureshi and Sajal Ali are all set to grace the small screen in Anjum Shehzad's upcoming drama serial, Meri Jaan.
Produced by Big Bang Entertainment, the serial has been directed by Anjum Shehzad. The cast includes big names like Firdous Jamal, Ayesha Khan, Ahmed Ali, and Syed Fazal Hussain.
It is the same team from ARY Digital's Rang Laga – including Faysal Qureshi, Anjum Shehzad, and Big Bang Entertainment.
Read: Faysal Qureshi, Aijaaz Aslam, and Naveed Raza pay tribute to APS massacre
The drama's lead actor Faysal Qureshi, spoke about working with Sajal Ali and said that he had fun shooting with her.
"Sajal is an amazing and promising actress. Among the current crop of young performers, she has already proved her mettle with several successful plays to her credit. Her ability to emote her character on-screen is commendable."
The drama's director, Anjum Shehzad chose to remain tight-lipped, but state the following:
"I can't tell you much about the serial except that it's a romantic story with a social message beautifully embedded in it. People have loved Faysal as the flirt Aashiq Hussain in Rang Laga and in this drama they get a chance to see him in an entirely different light."
Read: In conversation with Sajal Ali on 'Gul-e-Rana', studies, and India
Shezad spoke about his relationship with Faysal Qureshi and stated that they started their television careers more or less at the same time,
"Faysal's talent doesn't need any introduction. He is one of the finest actors of our industry and it's always great fun to work with him on any project," he added.
The drama is currently in shooting phase and after a 40 days spell, it will go to the editing table. It will air on ARY Digital.