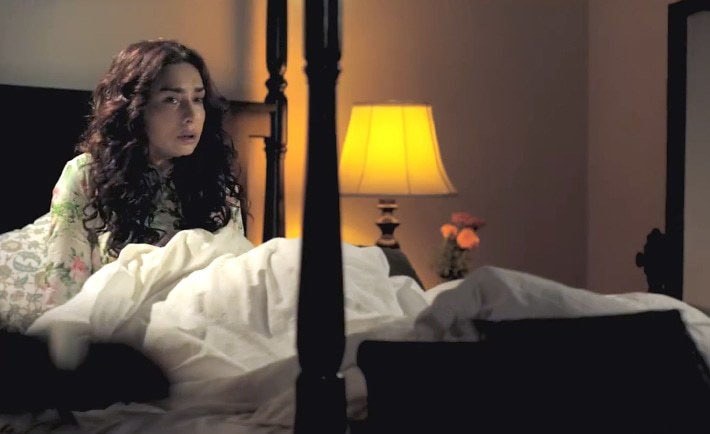 The two-minute long promo of 'Revenge of the Worthless' shows intense dialogues coupled with eye-catching visuals.

After a delay of so many months, the much awaited first trailer of Jamal Shah's Revenge of the worthless is finally out – and we love it for its intense plot and eye-catching visuals.
The female lead, Maira Khan had earlier revealed the film's story line to HIP and promo further cemented her statement. It is a true story of a girl named Shabana from Swat, who took up dancing and singing as a profession, but was brutally raped and murdered by Taliban in 2009.
The Two minute long promo opens with Jamal Shah delivering one intense dialogue, 'Kash tum log chale jate tu woh zinda tu reh jate' in his subtle tone. The promo also showed Firdous Jamal and Ayub Khosa playing the role of Taliban extremist.
Shah's debut film as director talks about the Taliban insurgency in Swat and its consequences on the inhabitants of that area. The film is shot on the beautiful locations of Swat and Mingora. It is slated to release on January 15.
Read: 'Revenge of the Worthless' OST goes sufi
The cast includes Ayub Khosa, Maira Khan, Firdous Jamal, and Shamyl Khan. Speaking to HIP, Jamal Shah had earlier stated that it was 'the most challenging movie' based on the Swat insurgency.
Recently a picture of Turkish actress Emele Karakose was shared on the official Facebook page of Revenge of the Worthless.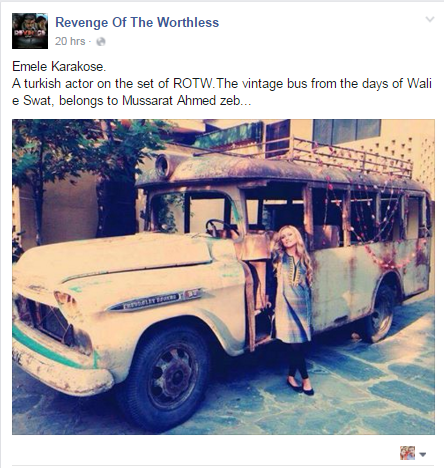 Read: Maira Khan plays rape victim in 'Revenge of the worthless'
The film's lead actress Maira Khan had earlier told HIP that she plays a rape victim in the film.
"I am playing a role of local girl Shabana in the film. She was raped and murdered by Taliban in 2009. So the film is actually based on her true story."
Shabana was a well-known singer and dancer based in Mingora. She was brutally raped and murdered by Taliban militants for using her craft as means to earn livelihood for her family.