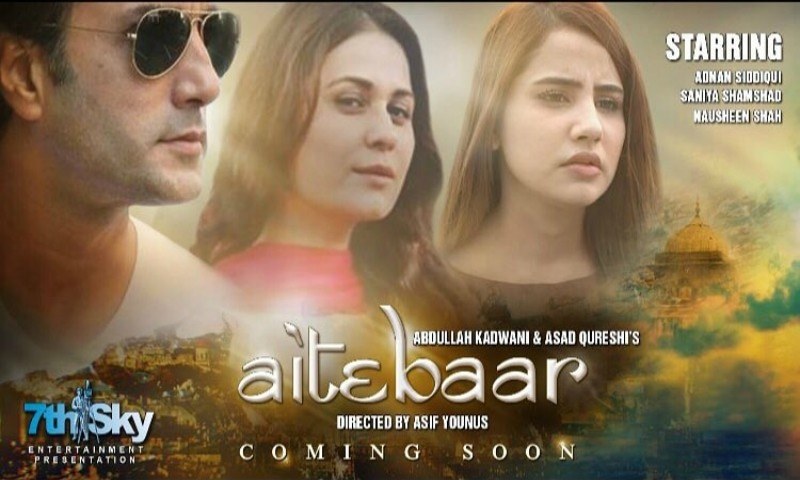 "My character in 'Aiteebar' is totally opposite of 'Khusboo Ka Safar'," says Shah

Apart from Khusboo ka Safar, Nausheen Shah's Aitebaar with Adnan Siddiqui is also about to air soon.
Produced by Abdullah Qadwani and Asad Qureshi (7th Sky Entertainment) and directed by Asif Younus, the play is a love triangle between Nausheen Shah, Adnan Siddiqui, and Saniya Shamsheed.
"There are two dramas I have actually been working on recently; Aiterbaar and Khusboo Ka Safar. I am done shooting Aitebaar and am currently on the shoot of Khusboo Ka Safar. And another one of my serials, Mein Adhoori, has just started on ARY Digital," Shah said speaking about her future and current projects.
Also read: Inteqam, Main Adhuri, and Riffat Apa ki Bahuein coming soon on ARY Digital
Revealing Aitebaar's storyline, Shah said it's a story of happily married couple.
"The drama features Adnan Siddiqui and I as a romantic married couple. Our life is moving on a smooth track when suddenly an incident happened and we move apart," she added.
Read also: Nausheen Shah to play a spoiled brat in 'Khusboo Ka Safar'
Shah further added that her character in Aiteebar is totally opposite of Khusboo Ka Safar.
"She is someone who is very extremely positive and giving. She treats her elders with respect and loves youngsters," Shah said.
The serial's highlight is the beautiful bond between Nausheen Shah and Saniya Shamsheed who play cousins in the serial.
We hope both of Nausheen Shah's serials make valuable contribution in her showbiz career and she keeps entertaining us with more diverse performances.