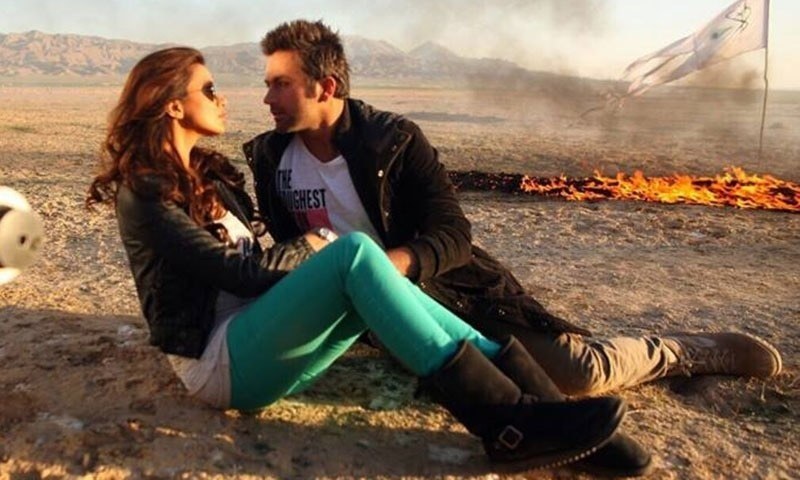 The director says he has given his best and everything now depends on the public if they make it a hit or not.

What is the current status of of Farooq Mengal's directorial venture Hijrat? Should we expect to watch it in the cinema houses next month?
These were a few questions in our mind, so we decided to speak to the director himself and put an end to the mystery.
Read: Hijrat's official trailer will release on December 18
Mengal confirmed that Hijrat is all set to release on January 21st, 2016. He also reaffirmed the date of he launch of the movie's trailer saying it is coming out with the premiere of Dilwale because Hum Films is the distribution and media partner of both movies.
Also read: Hassan Rizvi joins 'Hijrat' as Director of Choreography
As per the director, "Hijrat's release date had always been January 21st, 2016. We chose this day because we wanted to give maximum screen space to other movies like *Ho Mann Jahaan and Revenge of the Worthless. Also, we didn't want Hijrat to clash with them."*
Speaking about his expectations from Hijrat, Mengal said that he has given his best shot and has now left everything on the audience.
Discussing film making, the director further said that it is no mean feat working with totally new people and not having all the facilities at your disposal.
"Pakistan mein film banana jihad kerne jaisa hai," he claimed.
Shot 50 percent in Istanbul and 50 percent in Quetta, Hijrat stars supermodel and twice Lux Style Awards winner Rabia Butt and model-turned-actor, and winner of the Reality Show Hero Bannay Ki Tarang, Asad Zaman.
Also read: First look of 'Hijrat' is out
This is Butt's first feature film. Wiam Dahmani, the Moroccan model co-stars with them in the film along with the beautiful and talented Saima Baloch, Ayub Khoso, and Azra Aftab.
As per the movie's Facebook page, "Hijrat is a love story that plays out in the foreground of an exodus that rendered millions homeless during the Afghan war. Many lives were turned upside down after due to the war, and the movie touches upon the lives of those whose spirits were broken by the homes they lost and whose hearts were broken by the shelter they found."