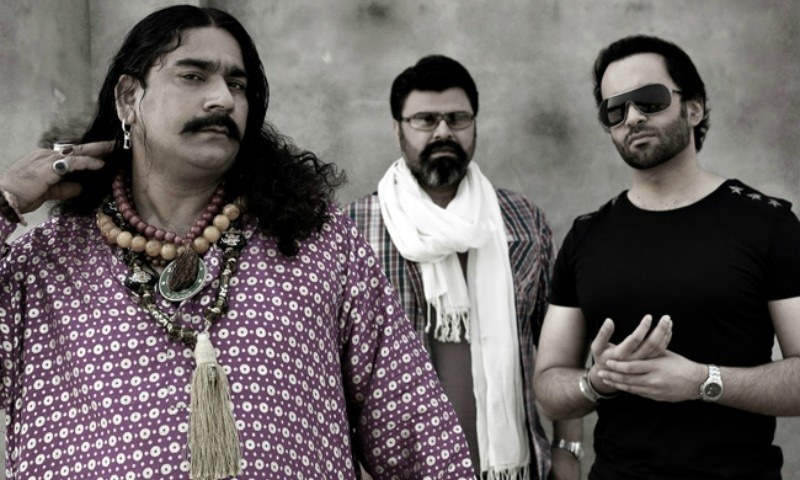 Overload protests against section 144 - a law that doesn't allow more than 10 people to congregate in public.

After driving the fans crazy with the unexpected live musical performance in Kohsar Market, Islamabad, Overload's front man Farhad Humayun, along with the Dholking Nasir Sain, headed to Lahore and took people by surprise once again outside Mall One.
Also read: Watch what Overload did to surprise fans in Islamabad
In the video posted by the band, many people gathered around Humayun, who was at the drums. While Sain was engrossed in his dhol, along with two more dhol players. After Humayun was done with the brief performance, he thanked the audience (which was busy clicking pictures and making videos) and asked them to return to whatever they were doing before the band took them by surprise.
As per Humayun, the spontaneous performances is a musical protest against the police and their hypocrisy. Section 144 of Penal Court, empowers a magistrate to prohibit an assembly of more than ten people in an area. Surprisingly though, the same rule isn't applicable to dharnas which he finds atrocious.
Also read: "We'll work in Bollywood only on our terms," says Overload
Judging from the overwhelming response of the people under Overload's videos, people seem to be in favor of Humayun's novel idea. We really liked how one of them suggested an event should be created on social media prior to the performance to create hype and awareness about the band's next performance. But that may take away the novelty of the band's performances that takes people by surprise.
Fans from other cities like Sialkot and Quetta were also seen requesting Overload to visit them next and we also wish to see the same sort of activity on the streets of Karachi.