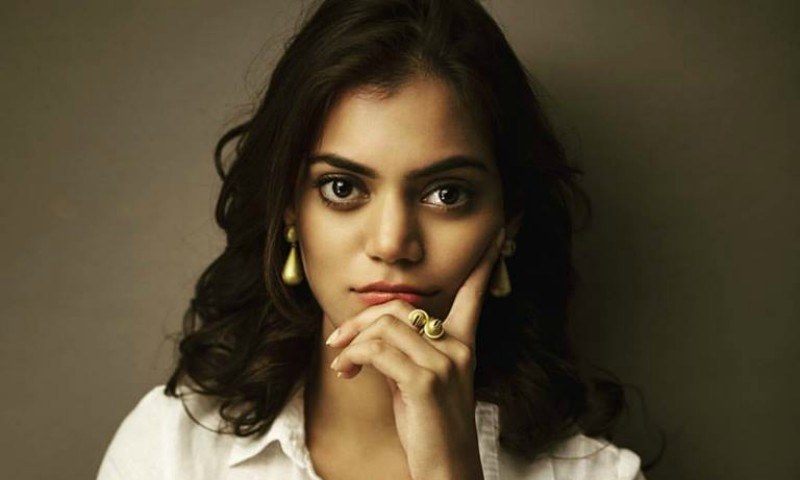 Haider's latest music video is directed by Jami, and the singer is glad that Levi's showed faith in her.

The up-and-coming singer Sara Haider rose to fame ever since she appeared in Coke Studio, and when she sang Ae Dil alongside Ali Zafar; she became an instant star. The young star is all set to mesmerize us once again with her latest song for Levi's.
Also read: HIP picks: Top 5 songs from Coke Studio 8
Titled Dikha De Rung Apna, the upcoming song, directed by the super talented Jami and produced by Omran Shafique, is part of Levi's new music campaign called 'Live in Levi's'. It is an effort by the brand to support the local music industry. This time Levi's chose a youth icon like Haider to endorse their brand.
While speaking to HIP, Haider sounded very excited and optimistic about her latest venture. Discussing her new song, she said that she was contacted by Levi's to write an original song that reflected their vision, which is motivation. Haider revealed that such was her enthusiasm that she managed to write major chunk of the song within a span of three hours while sitting in Jami's room.
Also read: HIP talks: Kiran Aman on Sara Haider for 'Harmonia'
"Dikha De Rung Apna is basically an inspirational song that is based on the idea of overcoming challenges and failures and then rising up after a fall," shared Haider.
The emotional song, as Haider puts it, reflects the artist's very own journey to stardom and the will to do something against all odds.
"Dikha De Rung Apna is my very own personal journey. It was like telling your story to somebody and then reliving it all over again," she said.
Haider feels that Dikha De Rung Apna is a song for independent people who want to achieve something in life. It is for people who have to figure out things on their own.
Haider also admitted that it might look as if the music video is a reenactment, however, nothing in it is false. Whatever is shown in it has actually happened with her.
"It is raw and honest. There are both sad moments and happy moments and I want to tell the struggling people out there that they are not alone," she asserted.
Talking about her experience of working with Jami, Haider said that she found it fun but strenuous.
"Jami is the kind of person who works very hard and knows how to get what he wants. His idea is to always capture you through natural space," she shared.

"The set was huge and there was no one else there besides Jami and I. I would keep waiting for him to yell 'action' only to hear him tell me that the camera has been on record mode since 7am in the morning. He just wanted the natural me," Haider reminiscences.
"In fact, the music you guys hear in the promo of my music video, I sent it to Jami through a voice note on Whatsapp just to get in the mood. Had no idea that he would end up using it in the promo. But I guess that is how Jami is - someone who likes everything raw and natural," she further shared.
Working with Levi's was also an amazing experience for Haider and she loved how the brand asked her to do an original song instead of doing one that had already been covered.
"When you do an old song, it's already a hit and there are no risks involved with it. However, the case is not the same when you are performing on a brand new song. Therefore, I really appreciate it on Levi's part that they asked me to do an original song," she said.
The winner of Lux Style Awards 2015 in the category of Emerging Talent, Haider is also part of a band called Teeen which will be releasing around four more singles. But besides that, she also plans of releasing her very own album.
Dikha De Rung Apna is slated to release on December 23rd, 2015.