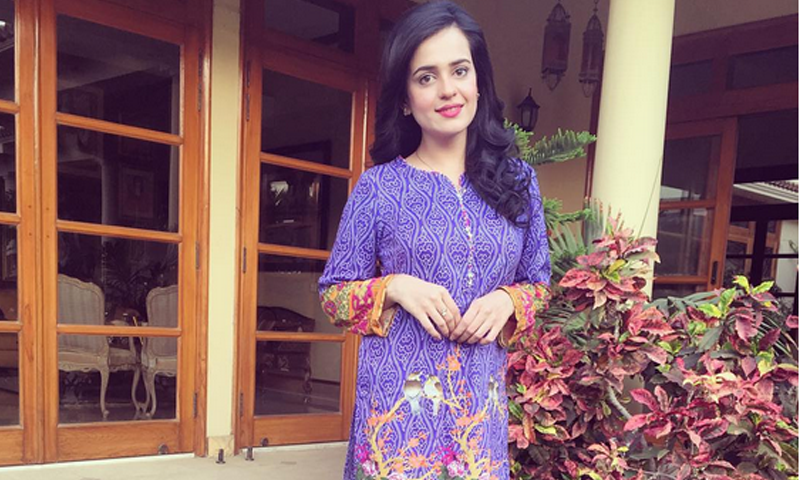 Sumbul Iqbal's role in Maazi show transition from a university girl to a leading entrepreneur

The multifaceted actress Sumbul Iqbal while shedding off her roti-dhoti larki on-screen persona has come out of her comfort zone to do more challenging roles.
We loved her wickedness as Laraib in Hum Sitaray's Neelum Kinaray - and now she will be seen as an independent woman running a successful marketing business leaving behind her horrible past in her upcoming play Maazi. Directed by Barkat Siddiqui of Mujhe Khuda Per Yaqeen Hai, it will air on A-Plus soon.
Iqbal said that her character has shown an evolution form a university girl to a successful entrepreneur.
"It's a story of a young girl who cheats her parents to marry a man of her choice. Unfortunately, the boy ditches her and from there her struggle begins to prove her worth as an individual."
Read: Sumbul Iqbal shines as a Kashmiri beauty in 'Neelum Kinarey'
She further added that in the drama she has been seen with three different looks: one of a university girl, the other of a middle class struggle, and third of a fashionista entrepreneur. Iqbal's friend and clothing brand 'Thees' owner Shaman Shazar, has designed a special wardrobe for each look.
"Shaman Shazar is a dear friend of mine. When the script came to me, I discussed it with her and we sat down to decide the wardrobe for the different looks I'll be taking in the dramas," she said.
Read: Inteha: A female lead who's egotistical, bossy and self-assured
When asked what show wore to make each look different from other, Iqbal stated that most of the attire was traditional with just a change of fabrics and colours.
"The university girl wardrobe is traditional, but has a lot of bright colours like yellow, green and pink. As a middle class struggler, she mostly wears chicken kari prints in lighter tones. Her wardrobe for an entrepreneur is stylish and in solid tones with cigarette pants and short shirts used to create the desired look."
'Thees' is a Karachi based clothing brand owned by Shaman Shazar. She has done her fashion graduation from Asian Institute of Fashion Design, Iqra University.