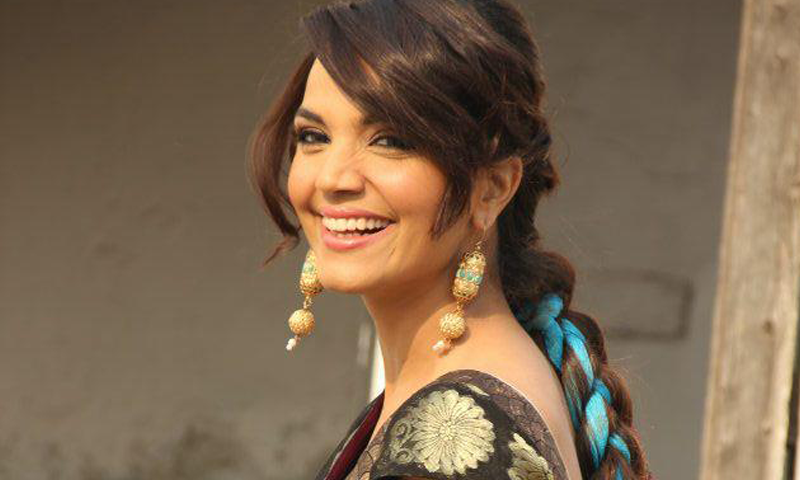 The drama serial is written by Bushra Ansari and Misbah Khalid has directed it.

Aamina Sheikh is all set to make a come back in showbiz business after giving birth to a beautiful daughter.
It has been almost four years since Aamina Sheikh has appeared in a Hum serial. Her last drama for the channel was Maat in 2011 and in the same year she did a telefilm Arrange Shadi Ki Love Story on the channel.
Titled as Pakeeza, the serial features Aamin Sheikh in a role of a successful painter. Joining her in the lead are other two big actors of our industry: Adnan Siddiqui and Alyy Khan.
Produced by Moomal Shunaid, and directed by Misbah Khalid (Mere Aas Paas), the drama is scripted by Bushra Ansari.
Read: It's a baby girl for Aamina Sheikh and Mohib Mirza
With such big names on the team, we expect it to be another quality production of Hum TV. Although Hum Management remained reluctant in sharing anymore information, the Programming Executive, Ramsha Kohati told HIP that Sultana Siddiqui was taking a keen interest in the project.
"We can't reveal the story right now, but I can tell you one thing that the play is really close to Sultan Apa. I hope it is enough to believe that there must be something really special about it," she said.
Earlier, Sheikh had told HIP told a bit more about the serial.
"I'm doing a serial for Hum TV currently, I don't want to disclose much as the shooting has just begun, but it is based on love, tragedy, and lots of drama," she said.
Read: Aamina Sheikh is back with a bang!
Her last show on television was Mehreen Jabbar's Jackson Heights where she played a domestically abused housewife Salma. Her power packed performance brought her a lot of accolades and rave reviews. She also did Jami Mehamood's 021 which got mixed responses at the box office.
Misbah Khalid has given blockbuster serial like Meray Aas Pass on Hum TV. Her last serial for the channel was Saba Qamar and Meekal Zulfiqar starrer Izteraab.
The versatile Bushra Ansari has also writing after a hiatus of four years. Her last serial as a writer was Hum TV's Meray Dard Ko Jo Zuban Miley, aired in 2012. She also wrote Geo's popular drama Dil Hai Chota Sa, which was about Halala after divorce.
Read: Bushra Ansari's elder daughter launches a website for mom
Pakeezah is expected to air in the first quarter of 2106 on Hum TV.