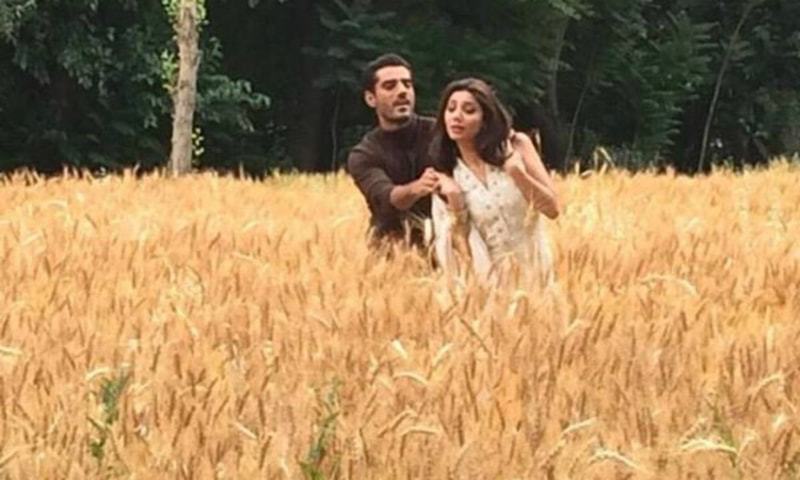 As much as I hate categorizing and stereotyping anything; I'll have to say that Dil Pagla is for all the happy shiny females out there. If you aren't happy or shiny, then you will be after listening to it.
Well you can't really imagine guys' hearts ithlaofying and even if their heart does such a thing, they'd rather say, "my heart was 'banging' inside" and not "Dil pagla kyun aaj ithlaya". And I'm sure they don't give two bits about payal's cham cham! (If they do then God help them.)
So it is decided, Dil Pagla celebrates women! Just have a look at the lyrics Asim Raza (a man, I know) has penned.
"Dil Pagla kyun aaj itraya

Rab janay kyun ye ithlaya

Dam dam dharkan

Dil se bole

Panchiyon ke saath tu holay...

Chamkay chamkay

Rang sunehray aaj kyun chamkay

Shokh nazaray aur bhi damkay

Shor machaye payal

Laakh chaloon mein chahay tham tham thamm kay.."
Read: HMJ's 'Sarak Sarak' will remind you of college days
The music, lyrics, and Zeb Bangash's voice; everything reminds you of open fields, fresh air, and Colgate ads. It evokes/awakens that filmi woman inside you who wants to twirl her hair, and run around with her dupatta billowing behind her thinking of all things Astronomy (chaand, taray, etc).
Read: Video of HMJ's song 'Baarish' will give you all the 'feels'
Coming to the video, it isn't as close to nature as I expected it to be. Well, except for Nadir's little day dream sequence, the whole song is shot in a studio packed with hyper, sweaty people.
Manizeh (Mahira Khan) is actually seen singing the song at a rock-looking concert (except for those artistically placed carpets on stage). It's a high voltage video with the crowd growing crazy and clapping in unison. Nadir (Adeel Hussain) on drums and Tambourine (dafli), Arhaan (Sheheryar Munawar) on guitars and Ahmed Ali again on guitars provide assuring smiles to the vocalist and to each other.
Read: Ho Mann Jahaan: 'Shakar Wanda' has killer dance moves
Nadir, the sneaky dude, has this vision of himself and Manizeh having a DDLG moment in the rice fields. Khan looks a typical film heroine for once in white shalwar kameez and Hussain looks quite the hero with his smug expressions.
Read: Atif Aslam's 'Dil Kare' will grow on you
Up till now, Baarish has been my most favourite video of Ho Mann Jahaan and Dil Pagla my most favourite song. Let us know which one's your favourite!