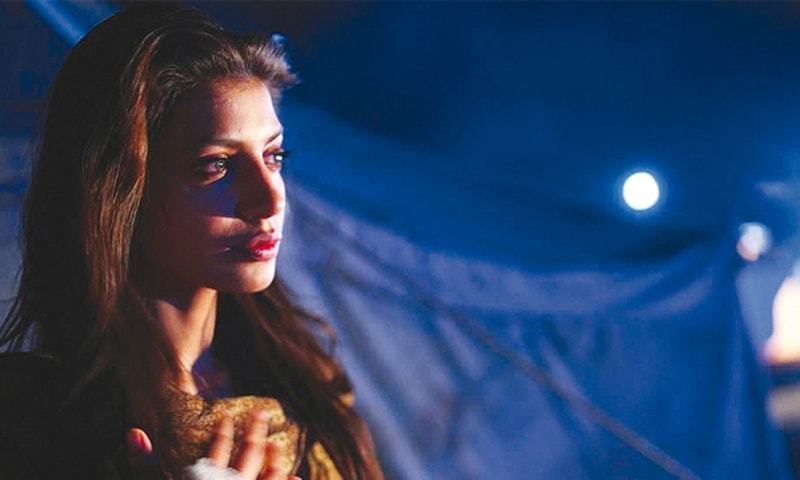 The two-minute trailer features three love birds, an item song, and Nadeem Baig's brilliant dialogue.

Farouq Mengal's Hijrat is finally here! The question now is if the trailer was worth the wait?
Here have a look:
I'm sure you were compelled to watch it twice in a row. Not because it was asking for your attention, but to fully understand what was going on; at least I had to. Also, to comprehend that this was the product we had been waiting for a year.
We were earlier told that Hum Films is the official media and distribution partner for Hijrat.
Read: Hijrat's official trailer will release on December 18
As per the film's Facebook page:
"Hijrat is a love story that plays out in the foreground of an exodus that rendered millions homeless during the Afghan war. It touches upon the lives of those whose spirits were broken by the homes they lost and whose hearts were broken by the shelter they found."
Looking at the description, I expected a very local film set in the heart of Balochistan, where the protagonists are ridden with refugee trouble. The trailer, however, suggests that Murad (Asad Zaman) and Gia (Rabia Butt) aren't refugees; but they are there - in their high boots, jeans, and blow dried hair - to help in the rehabilitation process. I hope they have a valid reason for looking the way they do and it's not just to add glamour.
Another reservation that I have is why hasn't the team used songs from big names like Abida Parveen or Ali Azmat in the official trailer when they are on the music team too.
We also got to know that Hijrat is a love triangle featuring Gia, Murad, and Mehwish. Promo tells us that Gia is Pakistani and gets engaged to Murad in a ceremony graced by our very own film actress Sana Fakhar and her dance.
Read: Sana Fakhar to do an item number in the upcoming movie 'Hijrat'
The other girl is from Europe – where Murad has been brought up.
Asad Zaman earlier told us, "I play a guy called Murad who has been brought up in Europe. Murad has an easy-going, carefree attitude towards life. His life changes when he is introduced to an entire different world; the world of refugees. He meets a girl in the refugee camp and falls in love. The experience changes him inside out."
Read: HIP Talk: Asad Zaman on 'Zeher-e-Ishq', 'Hijrat,' and 'Rab Razi'
Murad will probably leave Mehwish waiting in Europe and fall for Gia.
The trailer had one heart-wrenching dialogue, "Net pe beth kar aap camp mein rehne wale logon ki kap kapahat ko mehsoos nahi kar sakte." But that's about it. It reminds us of the time when Pakistani cinema was actually called 'Lollywood'.
More than the lead pair, I'm looking forward to the performances of veteran actors like Nadeem Baig, Azra Aftab, and Ayub Khoso.
The trailer says Hijrat is 'the journey to death' (this phrase here has multiple connotations); let's see how this journey pans out on the big screen on January 21st.
Read: 'Hijrat' is releasing on January 21st, confirms Farooq Mengal