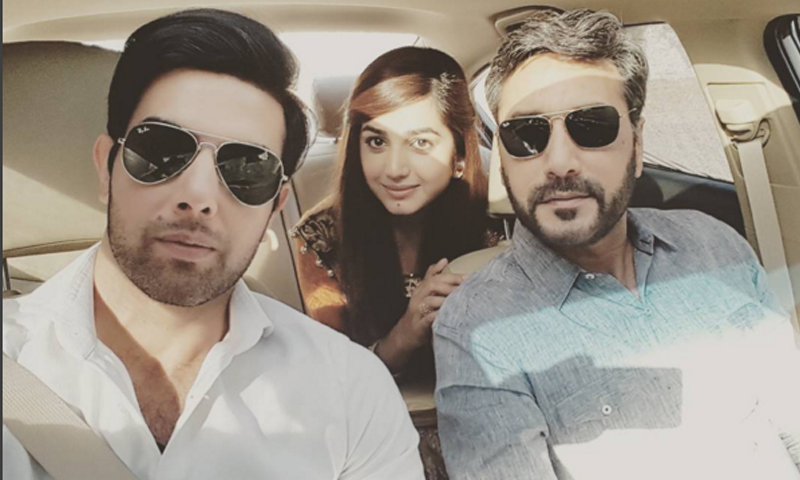 The play will air every Monday at 8:00pm at Urdu 1 from December 28

Director Misbah Khalid is back with a new drama serial Dil Teray Naam starring Adnan Siddiqui, Anam Fayyaz, and Noor Hassan in lead roles.
The drama will air every Monday at 8:00pm at Urdu 1 from December 28. Khalid told HIP that the serial, like her previous plays, is about the beautiful relationship of husband and wife.
"It is a story about a woman in love who faces tough circumstances in life and ends up marrying a man she didn't like before," Khalid said while revealing the plot of the drama.
Read: Aamina Sheikh to appear on Hum TV after four years
Urdu 1 has put the promos out via social media which shows a romance of a young girl Anam Fayyaz with an older guy Adnan Siddiqui.
Dialogues like Humare khandan mai larkiyon se ijazaat nahin lete hain further revealed the plot showing the misery of poor girl who has been forced to blindly follow the instructions of her parents while completely suppressing her own will.
Read: Nausheen Shah's Aitebaar to air soon
The promo also showed Siddiqui as a complex guy who didn't have the best relationship with his father Shakeel. He even asked him not to call him beta, rather use his real name while addressing him.
So far the promo looks appealing and we hope to see another quality serial coming to us from the talented Misbah Khalid. She has currently been busy in shooting of her upcoming serial Pakeeza starring Aamina Sheikh, Aly Khan, and again, Adnan Siddiqui.