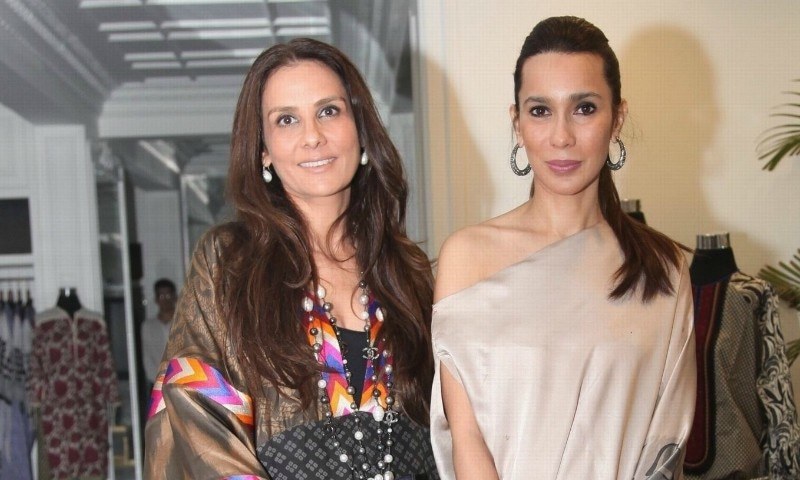 Sana Safinaz Cares, is a corporate social responsibility initiative to help the community sustain in a positive manner

On the successful completion of 25 years in fashion industry, the leading fashion brand Sana Safinaz has launched an aggressive campaign for the welfare of society called 'Sana Safinaz Cares.'
Recently the Sana Safinaz team, along with singer cum philanthropist Salman and Samina Ahmed, took an initiative to build a model town in Interior Sindh near Sujawal.
Read: Sana Safinaz to expand their wings in India
HIP spoke to the dynamic team of fashion designers about their plans to take this social welfare program forward. Excerpts:
What is 'Sana Safinaz Cares' all about?
'Sana Safinaz Cares,' is a corporate, social responsibility initiative introduced by the brand in order to help the community and its people in a sustainable and positive manner. Over the course of this initiative we would focus on a range of social issues so we can improve the lives of others.
What are your plans to take this campaign forward?
We plan on tackling important social issues, which a lot of people are effected by, and hope to provide a ray of hope for them. We've got a few plans in the pipeline for the coming year, so make sure you look out for those.
How are Salman Ahmed and his wife Samina Ahmed helping you guys in this initiative?
Salman and Samina Ahmed have been instrumental in providing us with a platform to help people in need. They built a model village in Sujawal, and needed houses for the homeless people there, so we teamed up with them, and built houses for those families. The Sujawal project is one of many projects that we would be taking part under the 'SS Cares' umbrella .
Read: Sana Safinaz launch Lahore flagship outlet
Are there any other celebrities associated with the project?
Not as yet, however our plan is to involve people from all walks of life who are striving towards the same goal; to make the lives of people who are less fortunate, better and prosperous.
Has the brand done a similar campaign in the past too?
This is the first time we've embarked on such a journey and to tell you the truth, we're super excited about it, and have nothing but great hopes from it.
Read: Road to FPW: Sneak peek into Sana Safinaz's collection
What is next from Sana Safinaz now?
There is a lot of exciting stuff that we've planned for the coming year, where we hope to make an equally positive impact to the lives of many.