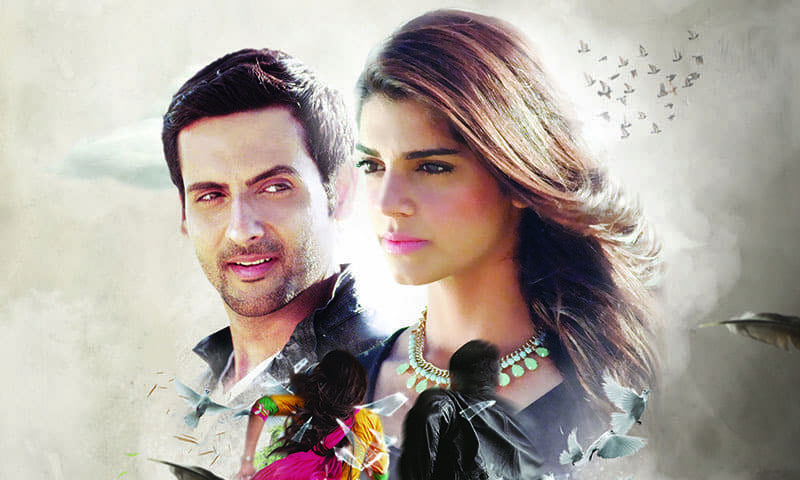 The official trailer will come out on January 5, 2016 and the official poster is out already!

If you're a Sanam Saeed or Mohib Mirza fan, then I'm sure you've kept an eye out for their upcoming film Bachaana. So hold your breath guys because Big Film has announced that the film will release on February 14, 2016.
The film, showing the journey of an Indian girl and a Pakistani Taxi driver promises to be interesting and since it's releasing on Valentine's Day; we're sure it's going to be one romantic ride. The official trailer will release on January 5, 2016.
Read: First looks of 'Bachaana' and 'Sanam Teri Kasam' revealed
The first look of the film was revealed earlier this month and the official poster is out now.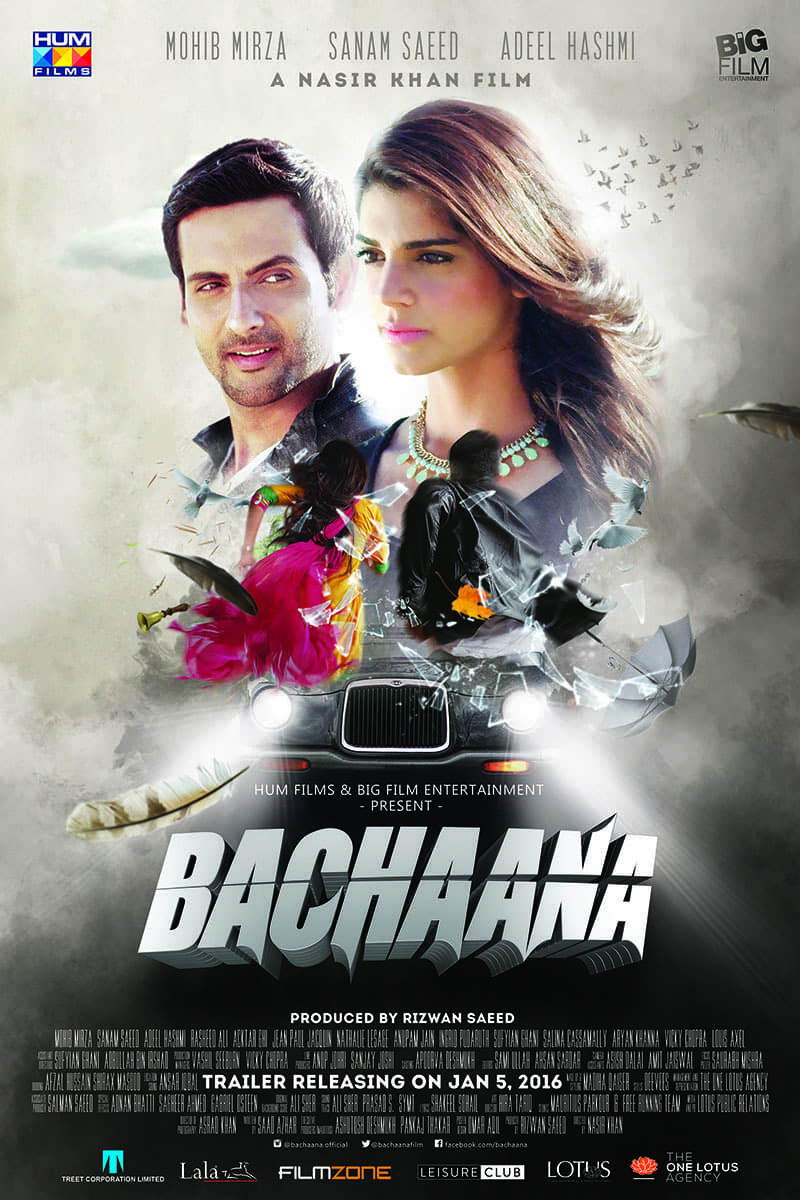 "Featuring Sanam Saeed, Mohib Mirza and Adeel Hashmi, Bachaana - the Nasir Khan Film - is set to release in the upcoming Valentine's Season in February 2016 across Pakistan with the official trailer launch on 5th January 2016," stated a press release.
---
The plot
Celebrating love and friendship, Bachaana is a romantic thriller and the story is based on cross cultural relationship and how love transcends boundaries.
Bachaana is a journey of a sweet and bubbly Indian girl, Aalia (Sanam Saeed), who undergoes a series of unfortunate events and is forced to place her faith in a man she hardly knows. That man, Vicky (Mohib Mirza), is a Pakistani taxi driver in Mauritius. Bachaana follows the couple's adventurous journey of love.
Read: Mohib Mirza to play Pakistani taxi driver in 'Bachaana'
---
Speaking about the project, Director Nasir Khan said,
"Bachaana is a fun and entertaining ride that will leave you asking for more. I am excited for both Sanam Saeed and Mohib Mirza. Their chemistry in the film is something everyone will connect with immediately. Adeel Hashmi is also making an entertaining debut with Bachaana."
He further added, "We have partnered with the stalwart of the Pakistani Media Industry Sultana Siddiqui and her team at Hum Films for this venture. They have played an important role in promoting Pakistan's entertainment industry and with Bachaana we look forward to promote it further."
President HUM Network Sultana Siddiqui said, "We are excited to partner with Big Films for the release of feature film Bachaana under Hum Films banner. HUM Network has always supported new talent and we have great expectations from Nasir and Rizwan. It's a delight to release Sanam Saeed and MohibMirza's feature film as we consider them an integral part of HUM Family.
Siddiqui emphasized that the whole industry should support Pakistani productions.
"I hope the audience will enjoy the movie and will keep supporting Pakistani productions. I also request our press and cinema owners to keep encouraging local productions as they have been bearing fruit in last few months. It's an exciting time for people in the film making business and we hope to bring more films with a Pakistani identity in the future. Best of luck to the entire team of Bachaana!"
Read: Sanam Saeed, Mohib Mirza star in romantic thriller 'Bachaana'
Bachaana is the first feature film of Nasir Khan as a director. Khan gained prominence after his documentary Made in Pakistan was presented at the Mumbai International Film Festival. With the cast and crew from both Pakistan and India, meeting each other for the first time on the set, the film truly captures cross-border relationships on and off screen.
Filmed in Mauritius, the production team conducted an intensive talent hunt to find actors in the neutral venue. With eye-catching scenery, music composed by top Pakistani talent, and a new take on Indo-Pak relations, the movie will surely cause a stir.