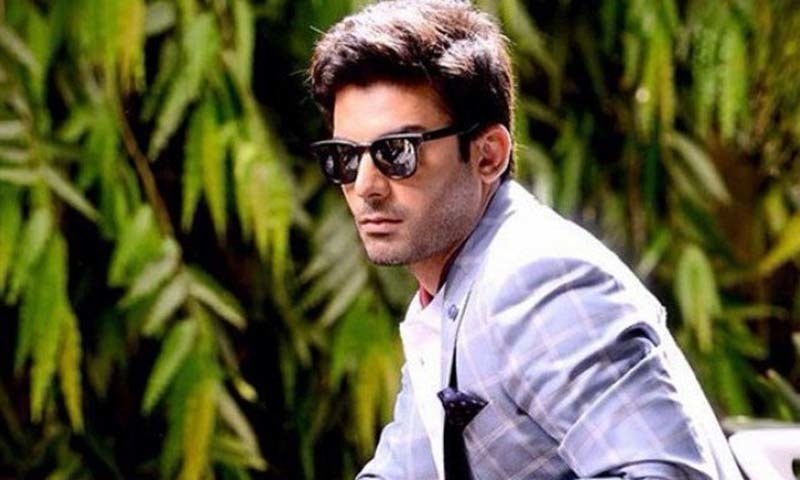 The first look of the film starring Alia Bhatt and Sidharth Malhotra alongside Khan will come out soon, said Malhotra.

Pakistan's heartthrob Fawad Khan may have suffered from a bout of pneumonia earlier this month, but it certainly didn't stop him from doing his job. Khan was recently spotted on the Instagram feed of Bollywood actress Alia Bhatt, and Twitter feed of Karan Johar (the producer) and costar Sidharth Malhotra, as they made the big announcement.
Read: Fawad Khan fails to reach Ae dil Hai Mushqil's set
The shoot for Kapoor and Sons has ended and the first look is expected to come out soon.
Khan is playing a writer in the film and reports claim that, he, along with Malhotra and Bhatt, will be singing a young and energetic song for the film in their own original voice.
"Yes, currently we are in the process of locking a track. [The producer] Karan [Johar] has some exciting ideas for the promotional unit and I am looking forward to getting to shoot with all of them again," said the director Shakun Batra.
Read: Fawad Khan teaching Urdu on the sets of 'Kapoor and Sons'
The film is expected to release on March 18, 2016 and after looking at these three, we can hardly wait.
Earlier in an interview, Bhatt was all praises for the Pakistani actor, "Fawad is fantastic. He is a very talented actor. I was very surprised and happy with the spontaneity he and I managed to bring on screen in the scenes we have together."
Read: Did you know: Fawad Khan to play gay in 'Kapoor & Sons'
In another news, Khan's other Bollywood film Ae Dil Hai Mushqil's London leg has also finished and the film is all set for October 28, 2016 release.
Read: 'Ae Dil Hai Mushkil' slated to release October 2016
Looking at the selfies and photographs pouring in from B-town, one can safely assume that Khan has carved a niche for himself amid the cut-throat competition. Here Khan is spotted with the Kapoor clan (Ridhimma Kapoor and Neetu Kapoor) on the sets of Kapoor and Sons.