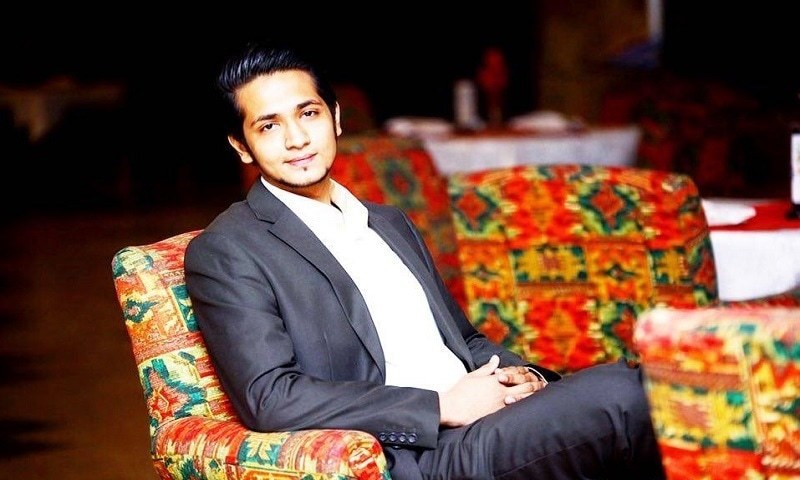 PIMUN will have four events; Laughter Evening, A delegates ball, Bonfire night, and Sham e Sufiyana by Amjad Sabri

This is the first venture of Pakistan international Model United Nations (PIMUN). Basically Model United Nations (MUN) takes place all over the world, held by Harvard University. In Pakistan, LUMS organized the MUN back in 2002.
The president of PIMUN, Syed Kashab Hussain is the only Pakistani to Chair the world MUN. Fawad Siddiqui, is the Director of social events, brought four events of PIMUN; Laughter Evening, A delegates ball, Bonfire night and Sham e Sufiyana.
HIP did a quick Q&A with Siddiqui, and here is what he had to say:
What is PIMUN?
PIMUN is the Pakistan international Model United Nations, a simulation of the Model United Nations. It is held all over the world and now for the first time an international MUN is being held in Pakistan, gathering around 800 - 1000 students from all over the world and Pakistan. The main motive of PIMUN is to give the students a platform and exposure to the national and international community and learn the maximum from any MUN they have ever attended.
How does PIMUN social operates in Pakistan?
The main motive of PIMUN is to give something different to the students of Pakistan and to break the stereotypical culture of MUN culture that has been developed in Pakistan. We are bringing a completely different concept in social events this time. In our first social event we're trying to revive the comedy theater industry of Pakistan, which has diminished with the modern trending cinema. We're bringing plays in our laughter evening along with bringing a young artist who has won an all Pakistan declamation contest. There's a speech by him and there'll be a representation by Vynez industry, by Hammad, Kashaan and Faisal of 3 idiots Pakistan.
Then there's a delegate ball which will not be only music and trance as we're going to make our attendees move on the beat of boxing. Then there is our offshore beach bonfire party. It's not a typical beach party; there will be bonfire along the beach with hot snacks, light snacks, hot coffee. It's going to be a great environment for families, siblings, and children. There's also full arrangement of complete security. The last night is of Amjad Sabris, Sham e Sufiyana; a Sufi night. The ambience and atmosphere would be to highlight our culture to the international students, with complimentary desi munchers to give the proper feel.
We're catering to a very limited amount of audience, but in a very exquisite manner. Its not a business venture, though our efforts lie in bringing all delegates on one platform.
What is your role in PIMUN?
I'm the Director social events. As a director, I have to manage and direct the team for all 4 social events as these are very important parts of the MUNs. Its a relaxation source for the students after being involved in the educational activities for 9 to 8 hours straight. They need an outlet of entertainment to refresh. Its a platform to socialize and communicate. So the responsibility lies from management of artists, distribution of the invitees to handling all arrangements in a proper order to ATL and BTL marketing, and handling social events. Managing anything at such a huge level for PIMUN is not something first timers can do. I've been managing social events for past 4 years, since 2011. I've worked with Amjad Sabri before as well and organized several Sham e Sufiyanas with him. Yes, its my first international venture though.
What do you have in your bag now?
In all 3 social events, except Sham e Sufiyana, I have laid emphasis on bringing the young and new talent of Pakistan. In these 3 events I have given the local talents of this country ac chance to break the ice and prove their talents through the PIMUN platform. We have dancers, singing groups, beat boxers, and many other talented young people. As for Sham e Sufiyana, we have Amjad Sabri Saheb, who has won the best sufi of the decade award in London. With the world recognition he has, it'll be easier for the delegates to indulge themselves into the spirits that will be created with our maestro Sabri Saheb.
Any issues or hindrances in bringing delegates to Pakistan?
There were a lot of issues that we faced. When we started PIMUN in 2014, there were 1000s of entries interested in visiting Pakistan. As the time came closer and the visa processing started, there were lots of countries who did not give their residents the NOC to visit Pakistan. According to them Pakistan isn't a safe country, though the people knew this is not true and that the reality is totally different to what we see in our media. They wanted to learn more about the culture and places of Pakistan. We're still hosts to the delegates from Singapore MOU, Paris MUN, Indonesia MUN, Amritsar MUN, St. Stephens MUN, Jammu and Kashmir MUN etc.
Which event are you predicting to be a hit out of four?
Obviously, when I started working on these four events, I expected Amjad Sabris event to be a hit. As things unfolded and I moved forward, I'm expecting Off Shore Bonfire to take the cake as it has become the talk of the town. This is the most different from any other events ever offered by MUN.
How does such social events help in building our society?
There are 100 to 120 people in each MUN committee. They don't know each other obviously, so it helps getting to know each other by the end of the first day. So these social events provide a single platform to gather and communicate with each other in a hospitable manner. It expands your personal reputation and you end up making everlasting friendship too. I would say that these social events are boosters to replenish the energy lost in the daily routine of life.
Do attend any or all of of these four events by PIMUN if you are able to.