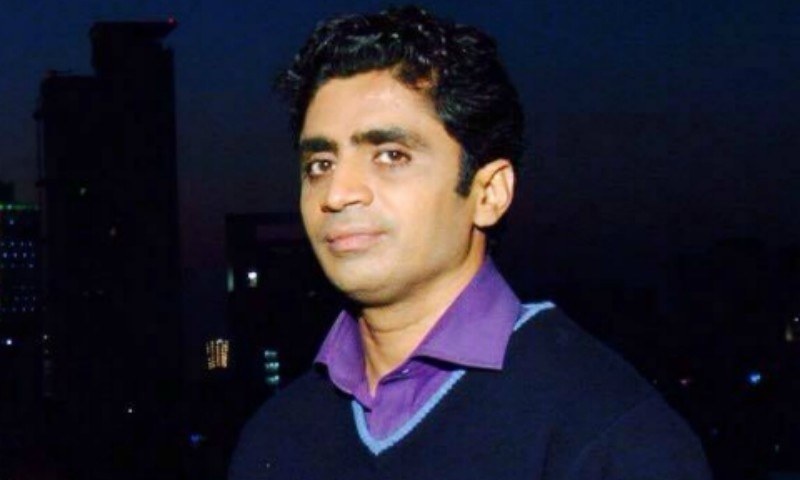 Zahid Gishkori will now be a part of 'Aaj Shahzeb Khanzada Kay Saath' team.

Senior political and investigative journalist Zahid Gishkori has left The Express Tribune to join Geo Television as a special correspondent.
He broke the news through a tweet.
According to
journalismpakistan.com,
he will be part of team of current affairs program
Aaj Shahzeb Khanzada Kay Saath
and also write for
Jang
and
The News
.
"Print is gradually losing its charm, so I decided to diversify my career by switching to electronic media," he said
Gishkori was on the launch team of Express Tribune and was associated with the paper for more than five years.
Read: Huma Amir Shah and Usama Ghazi join Geo News
Before leaving the newspaper, he wrote an interesting blog about his association with it in which he shared the hard times they faced while developing a new publication in Pakistan.
"To our horror, most of the people we called slammed their phones on our faces. This went on till the paper finally launched. It was after the official launch that we kick-started the parade of reporting for the paper. We put in our best efforts and filed the best stories we could. In the first year we struggled to bring in solid, newsworthy content, particularly because people were wary of our paper and could not understand how a paper could be run by such a young team. They never truly understood that this young team was going to change the direction of news in Pakistan," he wrote in blog.
Islamabad based journalist Gishkori, is known for his coverage of political and investigative reporting. He was named an Alfred Friendly/Daniel Pearl Fellow by The Kansas City Star in 2014. He also got fellowship of Investigative Reporters and Editors.
Read: Nabeeha Ejaz leaves Geo News for greener pastures
In 2013, he was awarded Pakistan's first ever journalism awards Agahi Award, and Canadian High Commissioner's Award for Excellence in Pakistani Journalism for his investigation reporting on Airblue Flight 202 that crashed in 2010 near Islamabad.
Gishkori has done master's in English literature and political science from 'Bahauddin Zakariya University' as well as a Master's in mass communication from 'Allama Iqbal Open University.'
In 2012, he received South Asian Association for Regional Cooperation Media Fellowship, selected for Summer Academy at International Institute for Journalism in Germany, and an International Institute for Journalism Fellowship in Nepal in 2013.