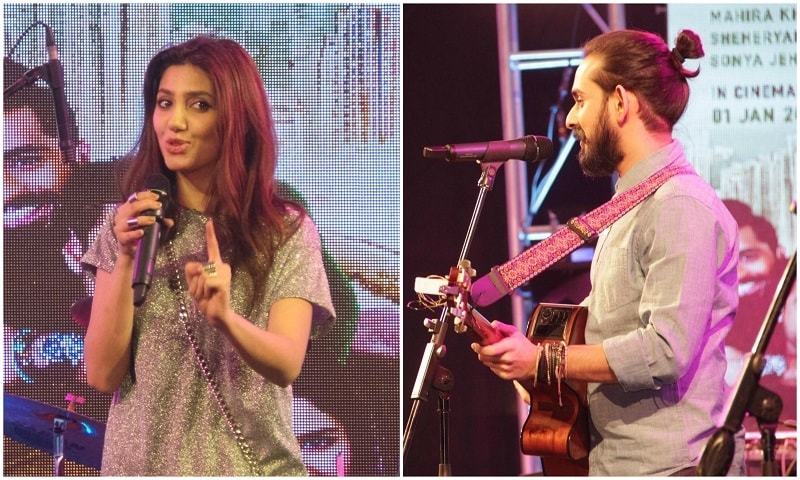 "I feel like the song was written for me," says Mahira Khan

Ever wished for 'Baarish' to pour over you and fill the spirits with joy and happiness? Definitely, some of us have.
At Ho Mann Jahaan's music success night, Mahira Khan revealed that Baarish, sung by Jimmy Khan, is her favorite and she fell in love with this song the moment she heard it in the studio.
Read: Video of HMJ's song 'Baarish' will give you all the 'feels'
The video of Baarish, which was released December 11th, has actually been pictured on Shahryar Munawar and Sonya Jehan in the movie, but Mahira Khan says she completely relates to it herself.
"This specific song I feel was written about me. It is actually my favourite song from the film. I remember the day we first heard it – I was like what is this?! I love Jimmy and I've loved him since his first song came out." – Mahira Khan
Well Baarish also made it to HIP's top 10 songs:
Read: HIP in 2015: 10 songs that made it to our playlist
Both Khans spontaneously broke into the song together performing it backstage at the Ho Mann Jahaan's music success launch.
Ever since I saw the video clip, I myself can't stop from humming it.
Today is the premiere of Ho Mann Jahaan in Lahore, with rest of the places to follow and we wish them all the best of luck!