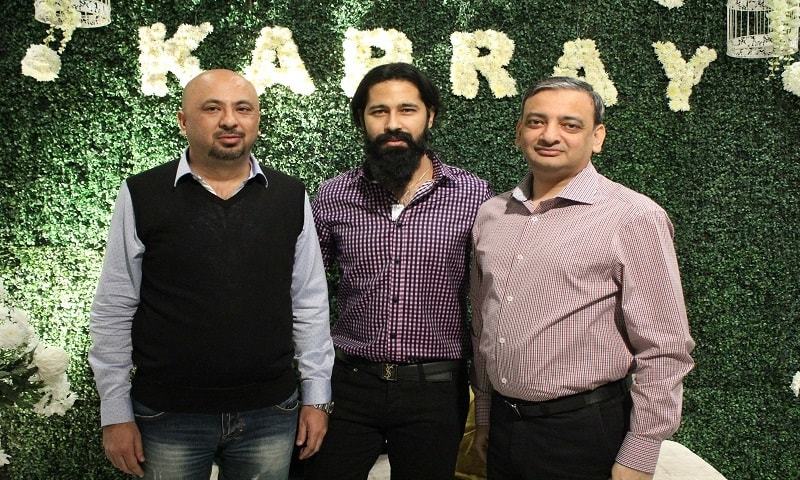 Uzair Jaswal performed at the opening of 'Kapray' in Centaurus Mall, Islamabad

After a successful opening in Karachi in July 2015, Kapray, leading the market in bringing you a diverse product line that ranges from menswear, women, children, and shoes, to home textiles and accessories, has expanded as a company and has launched six stores in different parts of the nation.
The company, which prides itself on crafting unique one-of-a-kind clothing line to fit a complete spectrum of the most simplistic people, to the out-going do it all sorts, has made its appearance in Hyderabad, Lahore, and Islamabad with an assortment of various events and activities.
Kapray, then took the capital (Islamabad) by all will and force on the 19th of December, at Centaurus Mall, where Uzair Jaswal performed his melodious notions and beats to the hustle and bustle of Kapray and its state of the art stores. A large crowd of citizens had gathered outside the store waiting for the opening. After a countdown from the staff, the doors were opened and a massive crowd of people entered the store. Socialites, media folks, and bloggers also attended the event. Sulmeen Ansari was the host for the evening wearing Kapray's pret collection.
The grand launch ended in Karachi with Kapray launching its Flagship Store on the 20th of December, which brought the city of lights to a standstill with its extensive designs portraying and showcasing its winter collection. The store opening attracted a large crowd, including media folks and bloggers among them. Refreshments were served throughout the evening and members from Karachi's elite business communities were also in attendance.
Kapray, in the midst of launching six stores, also launched its superlative, art and nature inspired Winter Collection featuring Digital pret and unstitched components in varied, eclectic designs with a vibrant kaleidoscope of colours. Unleashing the path to a new era, a psychedelic, whimsical, art-inspired offering, it promises to fuse elements from nature to elevate every design into a unique representation of the bold Kapray aesthetic.
While having accessed the necessary means to deliberate detail in their work, Kapray is ready to unravel the colourful patterns and designs in their clothing line with the view to impress its consumers and to leave them awe struck feeling mesmerised and inspired.