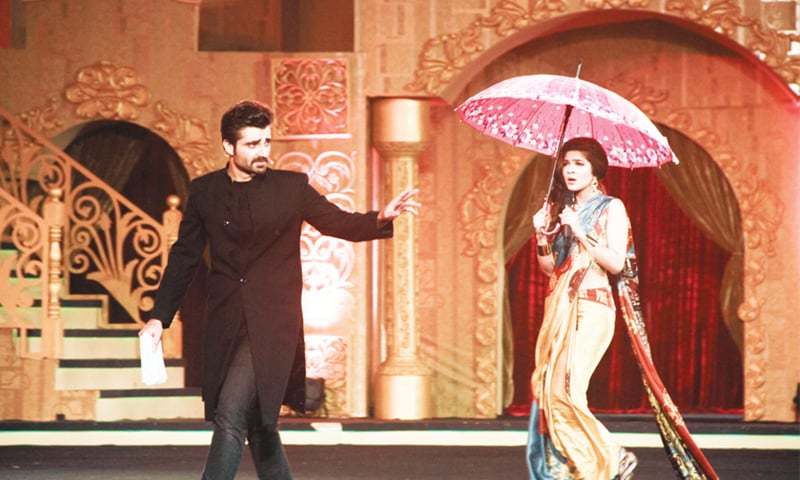 The second edition of AFA, after a sabbatical, will coincide with Pakistan Super League, making it even more exciting.
"First ever dedicated film awards of Pakistan", "most expensive award ceremony"; were a few things that we heard regarding ARY Digital Network's first ever film award ceremony, the ARY Film Awards (AFA). The awards happened in April, 2014, went on till the wee hours of the morning and were quite a success, but then they pulled an Afridi on us and had a year-long bad patch.
Like most successful things in Pakistan (Muhammed Aamir, Shehnaz Sheikh, The Music Awards, etc.), AFA vanished. 2015 went by and we kept our eyes and ears open for any news regarding the AFA, but in vain.
Read: 15 Industry developments of 2015
Hold your breaths ladies and gents because the ARY Film Awards are back, a source close to ARY Digital told HIP.
The event will be happening in Dubai and that too at the same time as Pakistan Super League - one of the largest cricketing events in the history of Pakistan. Does the 'Dubai bit' remind you of of something? I'm sure it does.
This year Hum Television Network held the third edition of their award ceremony in Dubai. It looks like ARY Digital has taken a leaf out of the very same imported book as Hum TV.
Read: All that happened at 3rd Hum Awards
Despite the very obvious copy cat move regarding the venue, we, and I'm sure the whole of film industry, is excited, because they now have a dedicated award ceremony which will acknowledge their efforts.
There are two questions on my mind though:
1) Will AFA include films which are distributed under the banner of Hum films or Geo Films? 2) Will AFA nominate films from 2015, 2014, or from both years?
While I find answer to these questions; you guys pray that the AFA becomes a regular occurrence.