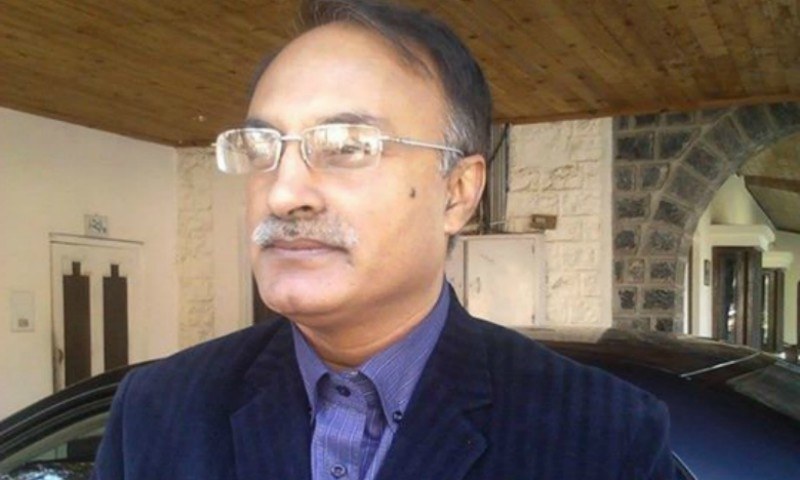 Amjad Aziz Malik is the first Pakistani journalist to ever run for elections

Sports journalists and resident editor of the Daily Express Peshawar, Amjad Aziz Malik will run for an election for the position of the general secretary of Asian Sports Writers Association (ASWA).
The election will be held in February 2016 in Doha, Qatar. Journalismpakistan.com has reported that Amjad Aziz Malik is the first Pakistani journalist to ever run for such an important seat in ASWA.
Read : Senior journalist Ayesha Haroon wins Pride of Performance
Amjad Aziz Malik started his career with the cricket magazine Akhbar Wattan in 1982 and later joined local the Daily Jiddat as sports editor in 1985. He worked as a sports reporter for Jang Peshawar from 1986 to 2002 before switching to Geo in 2002. He joined Daily Express Peshawar as its Resident Editor in 2013 and still retains that position.
He is first sports journalist from Khyber Pakhtunkhwa to have written eight books on sports and his 9th book is under print. He is the founding father of 'Kyber Pakhtoon Khwa Sports Writers Association' (KPKSWA).
As a keen broadcaster and a dedicated commentator, he has commentated on 268 hockey, 8 cricket test matches and 12 Cricket One day International matches. He was adjudged best commentator of Pakistan for the year 1999-2000.
Read: Pakistani journalist Haroon Janjua wins UNCA award in New York
Malik became President of 'Pakistan Sports Writers Federation' in 2009 and is the current general secretary of PSWF. In 2012 he was elected Vice President of 'Asian Sports Journalists Association' and received the honour of getting elected as the member of Executive Committee of AIPS in the general body meeting held at Russia ( Sochi) in 2013 and became the first Pakistani to be elected to the executive board of AIPS by securing 68 countries votes.