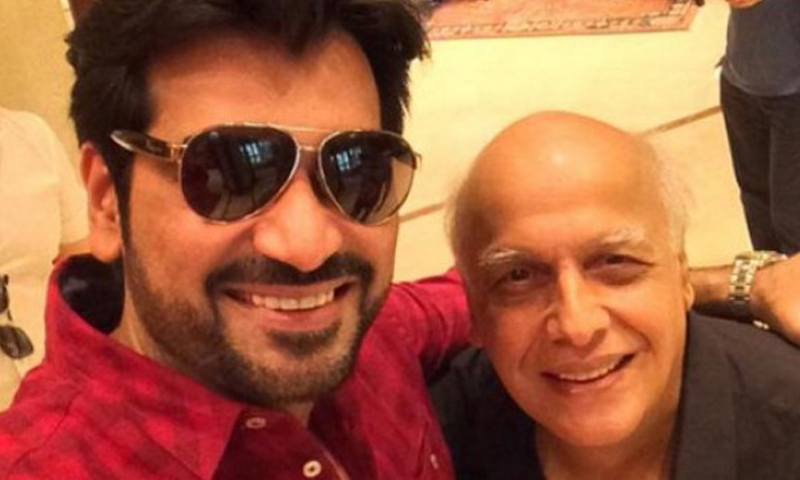 The actor is busy with his own home productions to commit to anything else

Humayun Saeed decided to step out of Mahesh Bhatt's Punjabi film Dushman due to the star's very busy schedule.
HIP reached out to the actor who said that he is just really busy with his own projects. He also said that it has been impossible for him to make new commitments, which is why he also opted out of Shan Shahid's directorial project Arth 2.
As per the actor,
"I'm going to Romania with Nadeem Baig and Khalil-ur-Rehman Qamar for a home production which is a romantic film; the cast however hasn't yet been finalized. Vasay is writing JPNA 2 and we have almost finalized the plot of the movie."
At this point, with all of his home productions, it just didn't make sense for the actor to commit to other projects.
Read: Humayun Saeed all geared up for Mahesh Bhatt's 'Dushman'
Mahesh Bhatt and Humayun Saeed have a very friendly relationship as Bhatt flew all the way from Mumbai to attend Humayun Saeed's film Jawani Phir Nahin Aani premier in Lahore. The announcement to cast the actor in his upcoming film was also made on the similar occasion.
Read: Mahesh Bhatt flies from Bollywood to Lahore for JPNA premiere
Produced by Vinay Bharadwaj and directed by Shagufta Rafique, Dushman has a peace message. It is based on the tale of love and friendship of an Indian and a Pakistani, and will be shot in India, Pakistan, and the UK.